Chill In the Big Apple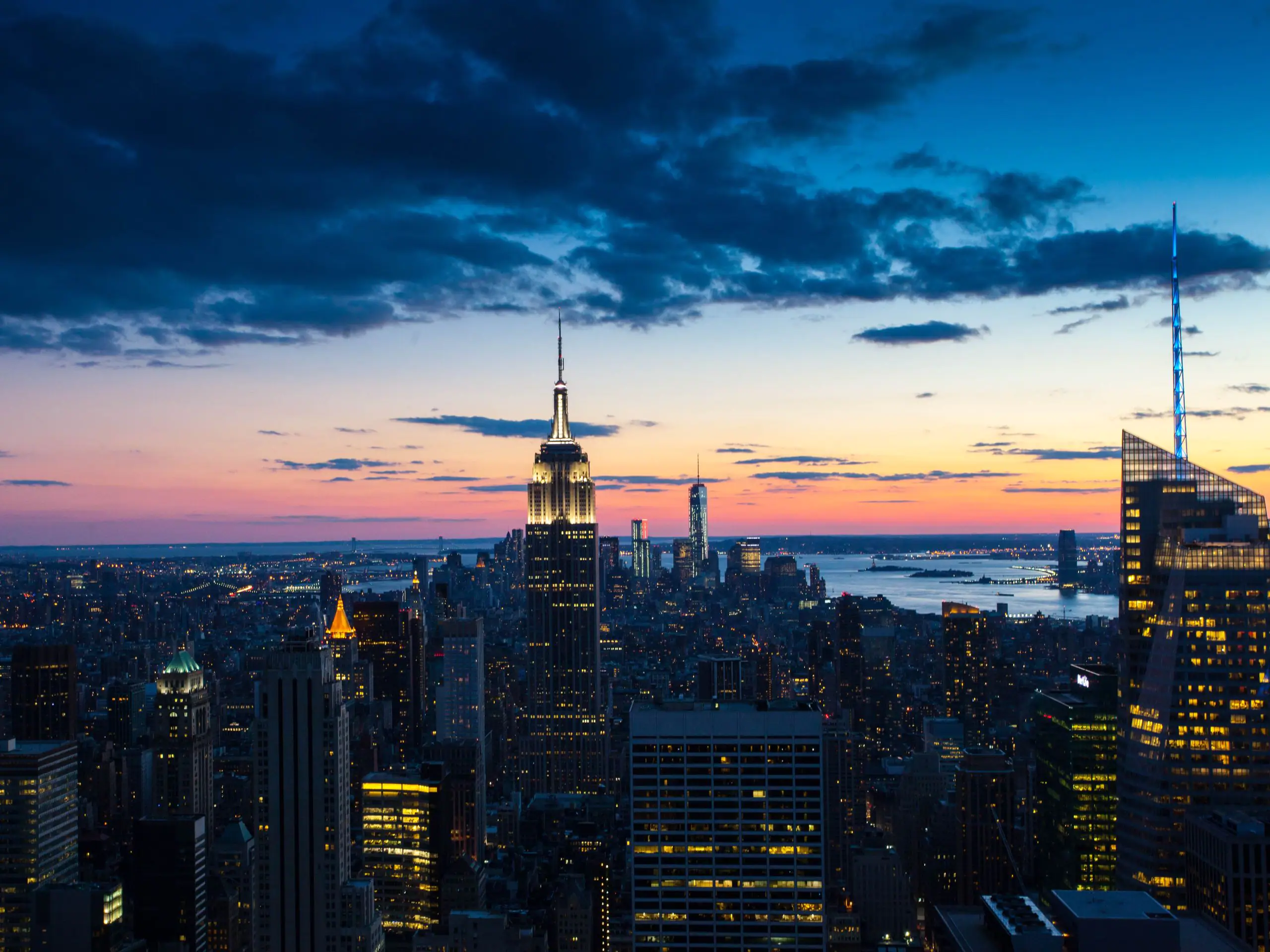 New York, New York. Find out why it's The City So Nice, They Named It Twice, plus get details on how to celebrate the season and where to stay while you're there. Iconic and beautiful. Exciting and cultural.
We're talking about New York City, and this time of year it really shines. Start with a cozy sweater and hot chocolate, then get ready to conquer the city.
When you're in the heart of Manhattan, you can feel the pulse of a city brimming with art, history, and first-rate shopping and dining options. Plenty of tourist attractions, too* — and these really are worth the visit. Here are a few highlights to help guide your itinerary.
Art & History
The Museum of Modern Art – Considered one of the largest and most influential museums of modern art in the world.
Christie's – Art and luxury. Famous for its auctions and private sales — for the very wealthy.
St. Patrick's Cathedral – This unmistakable, breathtaking church with its neo-Gothic façade is a must-see.
Federal Hall – History comes alive here. See the Bible thag George Washington used during his Presidential oath. Delve into the history of the Constitution and federal government.
New York Public Library – A world of art, history, and books all in one beautiful building. Beware: bibliophiles may never want to leave.
Shopping
Fifth Avenue – Here you'll find the most recognized storefronts in the world, located in the most expensive retail spaces in the world. It 's called Millionaire's Row for a reason. There are more than 125 shops on Fifth Avenue selling clothing, jewelry, home goods, art, and more. Some of the big brands include Tiffany & Co., Bergdorf Goodman, Saks Fifth Avenue, Zara, Versace, Michael Kors, Nike, and for the big and little kids alike, Lego®.
Festive Holiday Window Displays – This is window shopping to the max with world-class expressions of creative design in some of the world's most well-known brands. Visitors line the streets just to see what this year 's themes will be.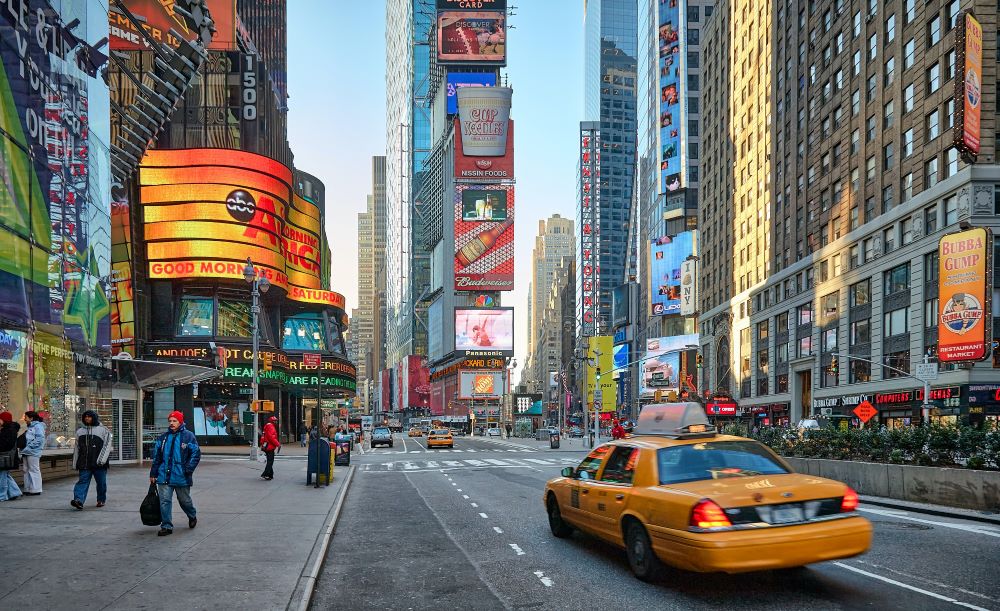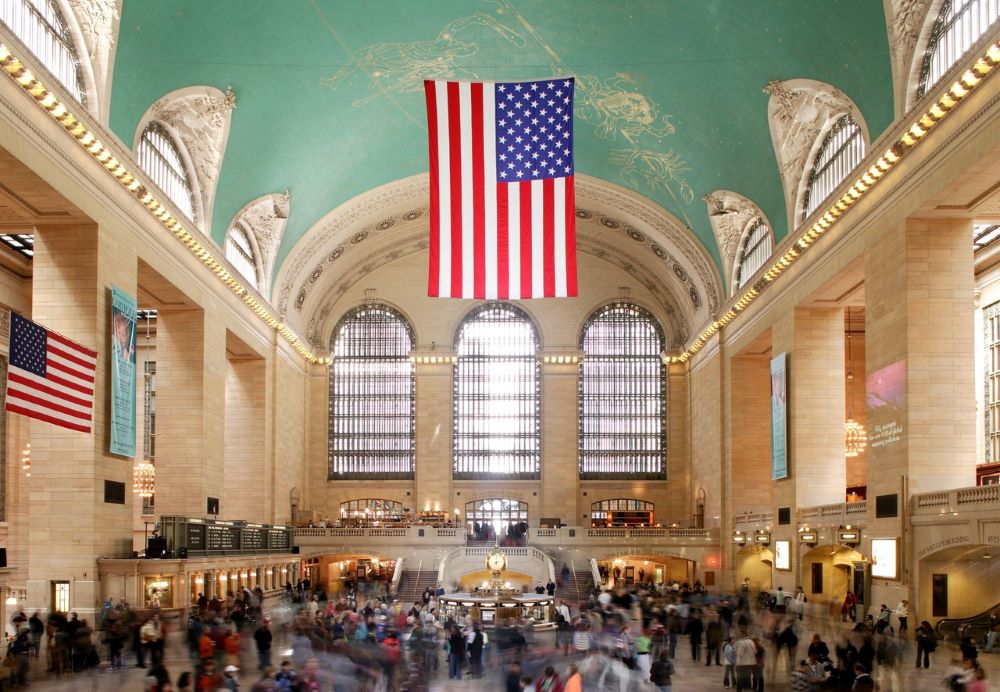 World-Class Dining
Restaurant Row in Hell's Kitchen – It 's known for its wide variety of restaurants, bars, delis, and bodegas featuring international cuisine and wines from around the globe.
Chinatown – Enjoy a diverse offering of flavorful dishes including soup dumplings, rice casseroles, noodles (gluten-free options, too), stir fry, and steamed fish. Nom Wah Tea Parlor and Peking Duck House are a couple of the standout options you'll find.
Harlem – Harlem is a food-lover's paradise thanks to its smorgasbord of global cuisine. For soul food, hit Sylvia's or Red Rooster, Dhamaka for Indian, and Shuka for Middle Eastern fare.
Koreatown – Michelin-rated restaurants and inexpensive options make this the place to be if you love Korean food. Atoboy, Atomix, and Cote are a few Michelin-approved picks.
Tourist Attractions
Not all tourist attractions are worth the crowds, but these are:
Empire State Building – Stunning skyline views from what was once the tallest building in the world with plenty of photo ops for shareable selfies.
Broadway – Catch a show — and if you haven't seen The Phantom of the Opera in The Big Apple, now's the time. The show's final performance will be in February.
Times Square – Considered the crossroads of the world, the lights and energy are always on high, seemingly untouched by darkness or sleep.
Rockefeller Center – Art, an underground concourse, and the famous skating rink and Christmas tree. Plus, you can go to the Top of the Rock and see the jaw-dropping landscape.
Where To Stay
Hyatt Centric Times Square, New York.
Views like these require floor-to-ceiling windows — and all 487 rooms (including the 49 suites) in this modern, upscale boutique hotel in Times Square have them. The contemporary decor in your room matches the city's vibrance, and soon you'll be asking our local experts for tips on the hottest restaurants and things to do, which are all just steps away.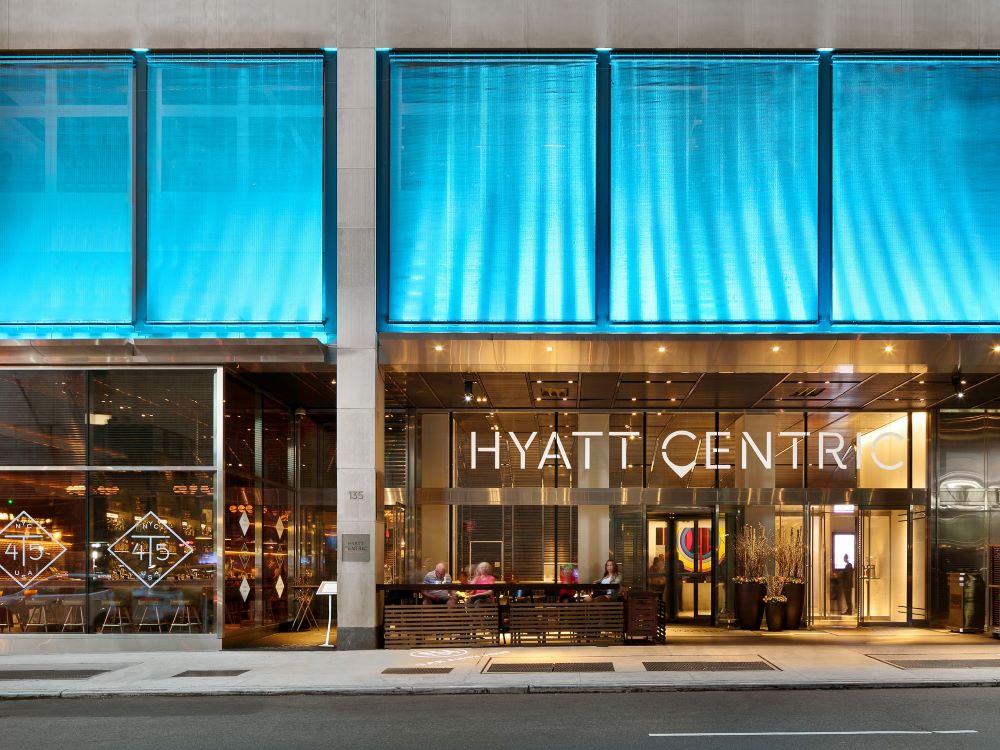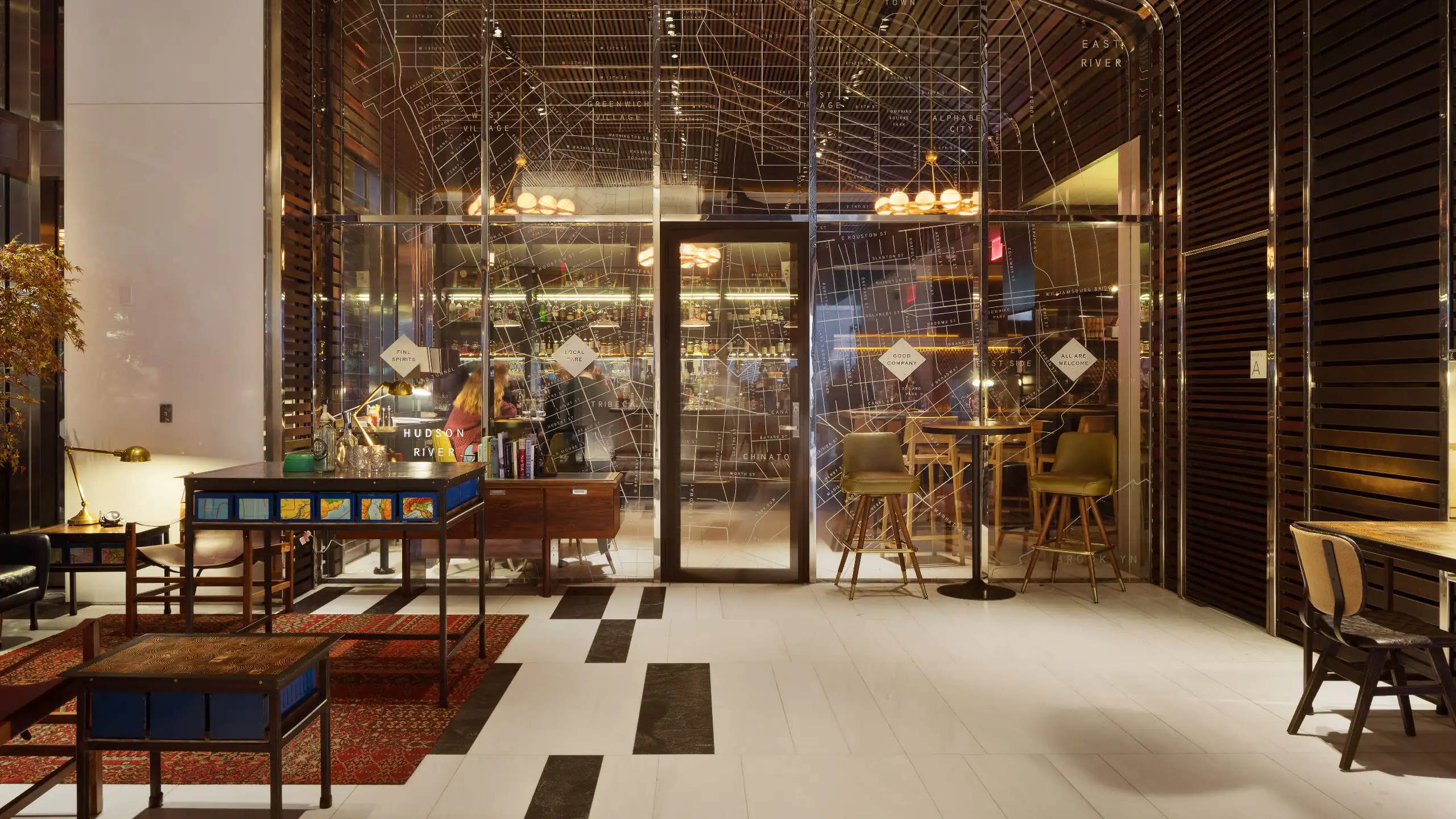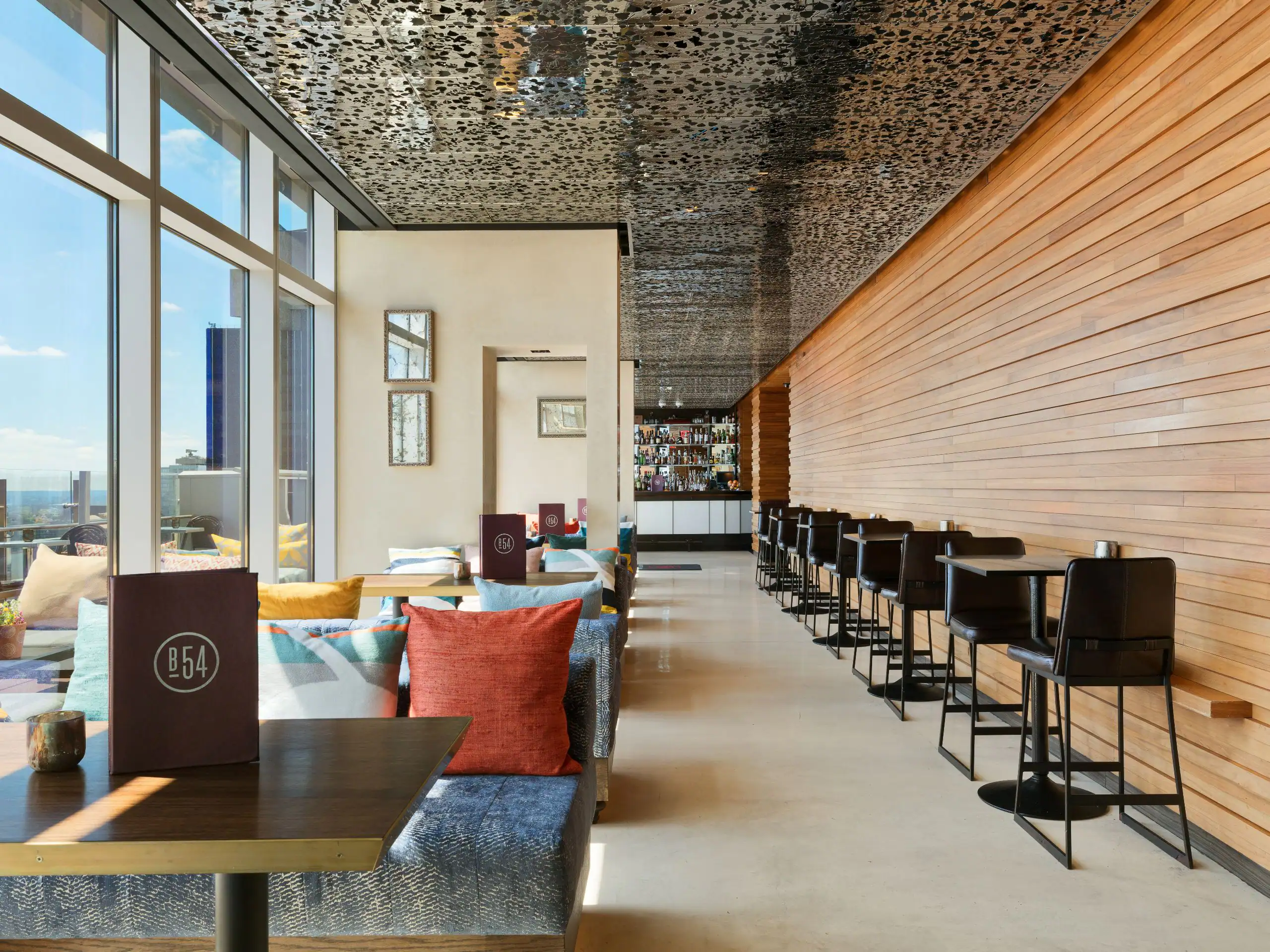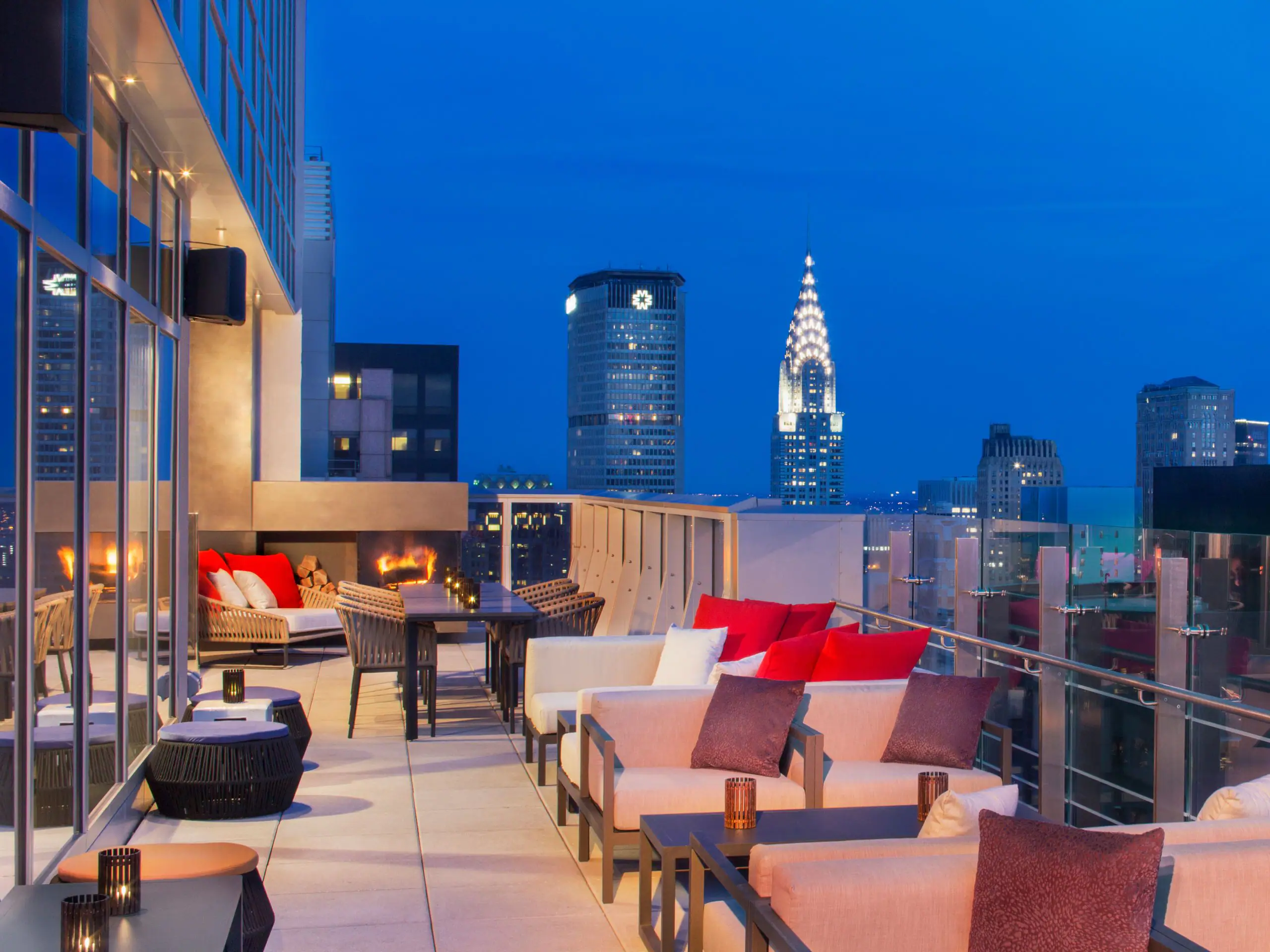 Amenities
Visit Bar 54, New York City's highest open-air hotel rooftop bar, featuring craft cocktails, fine wines, delicious small plates, and river-to-river views of the Chrysler Building and lower Manhattan.
Stay in shape at our modern fitness center with the latest cardio machines and strength training equipment, with a view of the city that 's always awake.
The convenient on-site market features a variety of grab & go selections — perfect when you're headed out for the day or taking a break.
Accessibility features make a seamless experience for those with disabilities or changing abilities.
Owners, visit The Lounge for more information or to book a reservation.