Get Through the Airport Faster: Travel Hacks That Seriously Help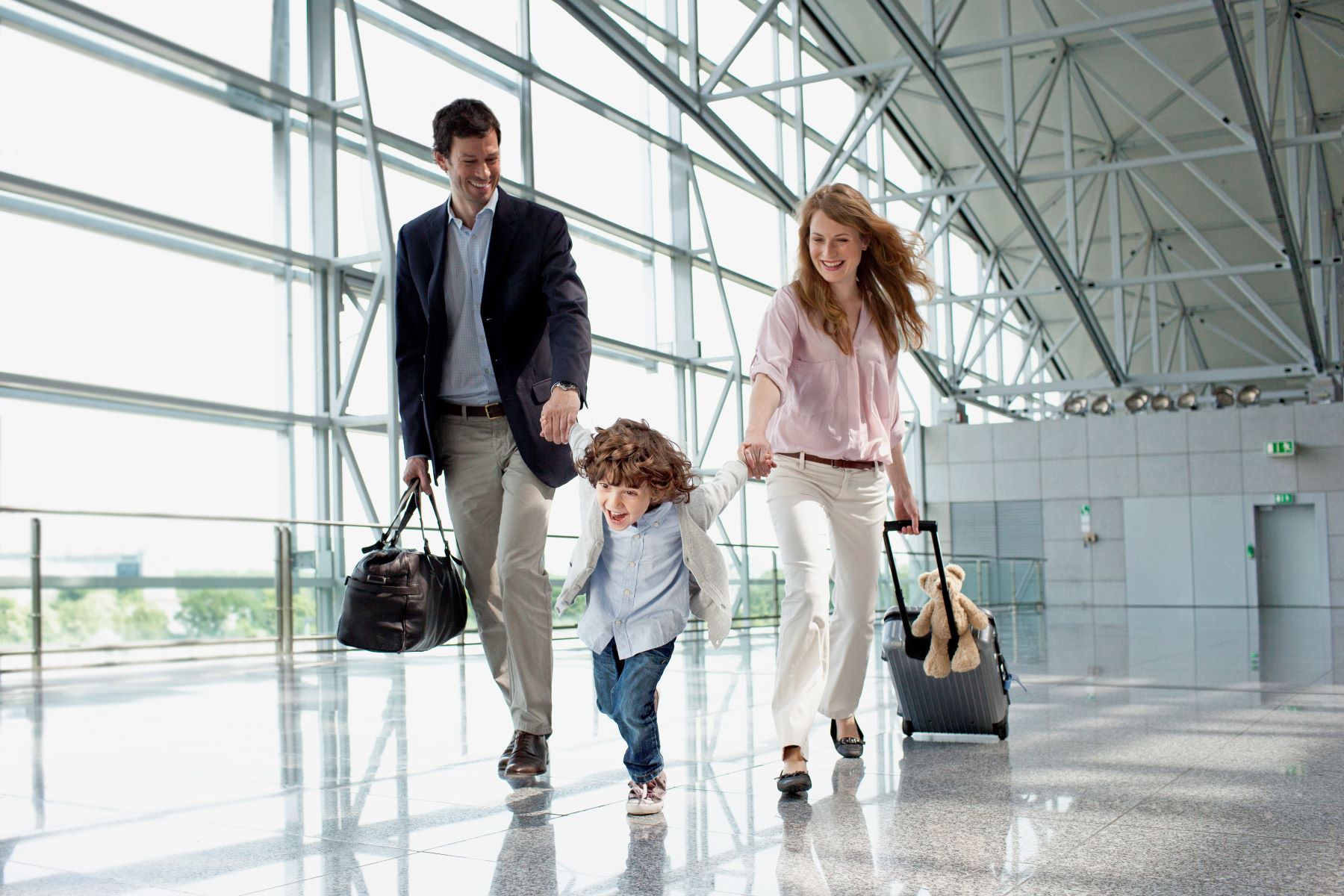 Get Through the Airport Faster: Travel Hacks That Seriously Help
It's the most wonderful time of year—that is, until it's time to round up the family and head to the airport! If you're flying this Christmas, the good news is there are ways to prevent holiday air travel from turning into a total nightmare.
Check out the following tips on how to courageously navigate the airport like a pro this season:
Getting Through Airport Security
If all the security lines are equally long, choose the one with the lone TSA agent staring at the computer. If there are two agents, chances are that one of them is being trained, and that could make for a painfully slow move through security. Choosing the right line could shave valuable minutes off your time passing through security, especially if you're running late!
Back-up Mobile Boarding Passes
This is a simple way to be prepared for any potential app crashes, lack of wi-fi, or losing your boarding pass. Once you book your flight and receive confirmation, take a screenshot of your boarding pass and save it to your camera roll. For added assistance, text it to yourself for an even faster way to reference the information needed.
Don't know how to take a screenshot? Easy!
On most iPhone devices: Press the Power button and Home button at the same time then release.
On most Android devices: Press the Power button and Volume Down button at the same time then release.
Don't Wait to Get Rebooked
Add your airline's phone number to your contacts. In the event that you need to rebook your flight, you can avoid the long line of less tech-savvy travelers and call ahead. Oftentimes, a customer service agent can see flight inventory more quickly than a gate agent and can help rebook you as quickly as possible.
Tweet the Airline
Have a customer service issue that needs attention? Bust out your phone and send a tweet to the corporate account with details of the issue for a quick reply. Some airlines even have Twitter support handles dedicated to responding to customer issues and complaints. This will also help you avoid upsetting a flight attendant or gate employee, who will likely end up sending you to the customer service desk anyway.
Get Dropped Off
Avoid the time, hassle, and cost of parking at the airport by having someone drop you off at your terminal. You can also take a rideshare service like Lyft or Uber. Both options will save you a lot of time when it comes to shuffling luggage in and out of cars or shuttles.
Take a Red-Eye Flight
A late-night flight typically means less people at the airport as well as on the flight, which not only means shorter security lines, but also potentially more room for your entire clan to spread out and travel more comfortably. Just be sure to bring neck pillows and sleep masks!
Be Loyal to One Airline
Being loyal to one airline helps you score potential upgrades, rewards, and perks while traveling.
How's that for a list of bulletproof airport travel hacks? While these tips may be the byproducts of years of impatiently waiting, helplessly watching the clock, and madly sprinting through concourses hoping to make our flights, it's by no means an exhaustive list on how to get through the airport faster.
Owners, visit The Lounge for more information or to book a reservation.