How to Plan a Ski Trip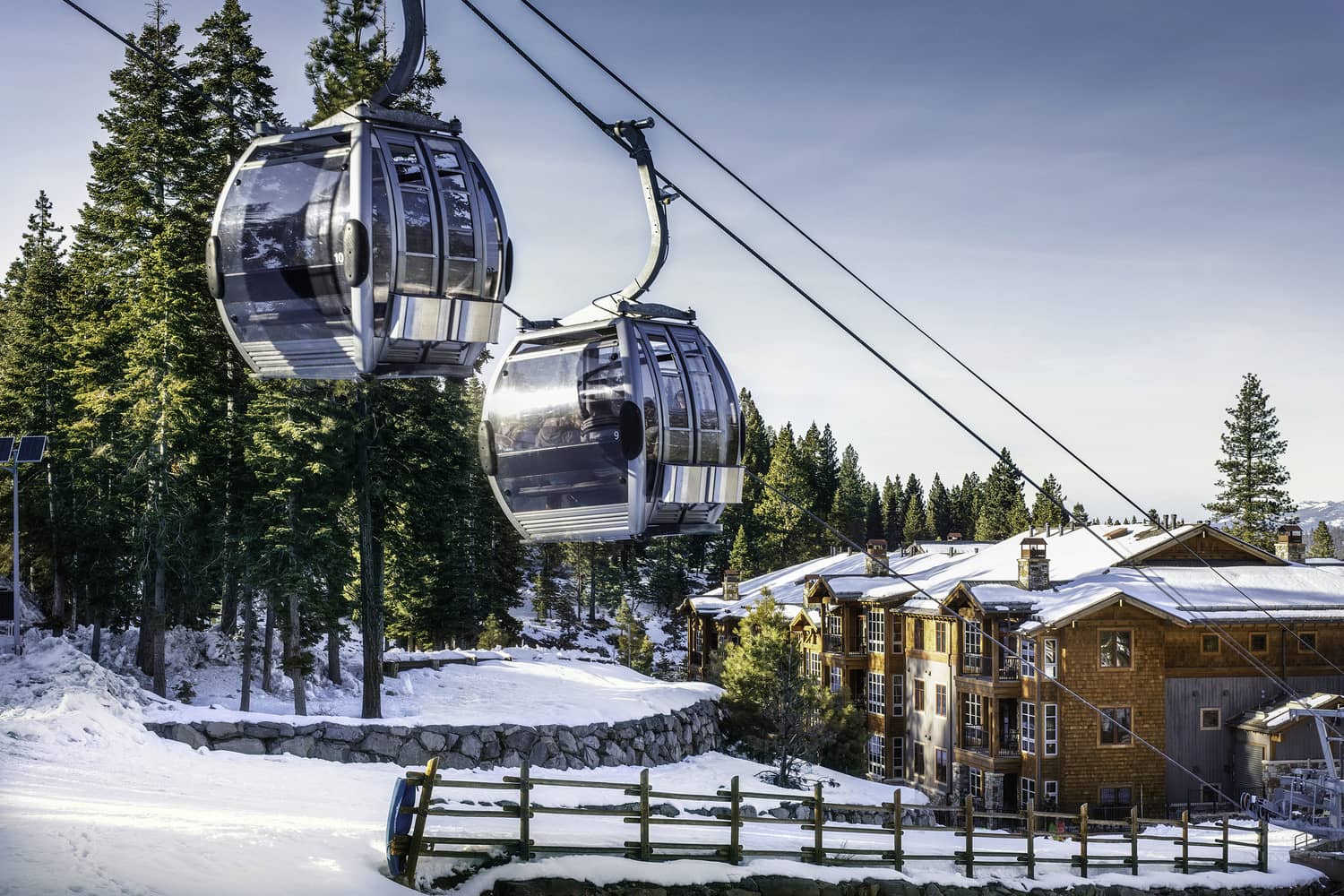 Whether you're hitting the slopes in Colorado, California, or beyond, planning a ski trip can be both fun and a little bit stressful. There's a lot that goes into creating the perfect ski trip experience—the group you're traveling with, the lodging you choose, the season, and of course, the slopes themselves.
For those of you who are curious about exactly how to plan a ski trip, you're not alone. Between winter delays and potentially pricey equipment rentals, your head may be spinning with what-ifs and what-to-dos.
Thankfully, with a little bit of pre-planning, your trip can be expertly executed. Planning a ski trip efficiently has a lot to do with what you do before the trip. Here's how to get things booked, organized, and in-order as you embark on planning your snow-filled ski vacation.
Consider a Group Trip
When you're planning a ski trip, consider traveling with a large group. Many families with young kids go this route, as the kids can do ski camp together while the adults hit the slopes. Another benefit of traveling with a group of family or friends is that you can book your lodging together. Sometimes, booking a stay in a three-room suite, for example, may be more budget-friendly than each group booking their own one-room suite.
Arrange Lodging
As soon as you fine-tune who you're traveling with, make your arrangements for lodging. Time is especially important if you're traveling during peak months for skiing. The closer you get to your date of departure, you run the risk of accommodations either being booked or being more expensive. If you're searching for lodging, keep your eye open for Black Friday deals. Additionally, you can also travel during the off-peak season, which generally runs before Christmas or toward the end of March. A ski-in, ski-out resort, like our Lake Tahoe locations, offers convenient locations steps from the slopes.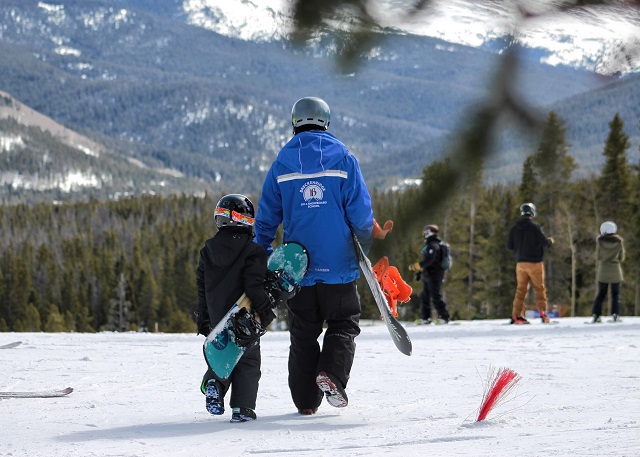 Craft an Itinerary
Like any vacation, when you're planning a ski trip, it's easy to get overly excited and figure out the details. Crafting an itinerary before you depart may sound like over planning, but it will be wildly beneficial when the time comes. An itinerary that includes general timelines for ski school, dining, activities, and leisure time, ensures that you and your family get the most out of your vacation. It's also a good place to keep all your reservations so that you aren't spending your well-earned vacation time searching through emails. Spontaneity with your ski trip is always fun, but keeping the family on-track with a basic itinerary will be helpful.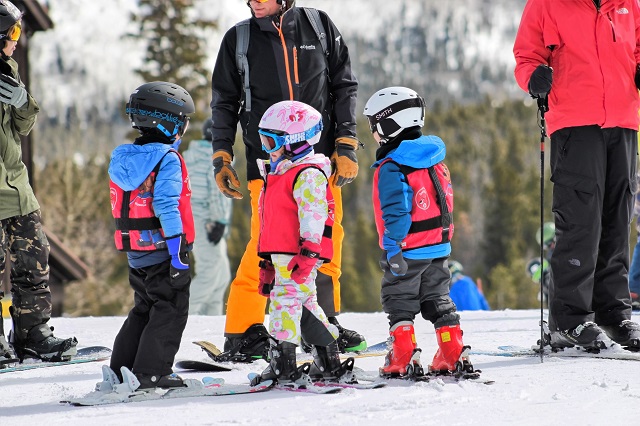 Book Lessons
With your group and your lodging all squared away, you can book lessons for the little ones or those new to skiing. One important thing to fine-tune before you book your lessons is to know what you want. The best ski instructors will help to guide you and your kids through the process of learning. So, ask yourself, how do you (or your kids) like to learn? If you do well in a group setting, group lessons will be invigorating and fun. If you'd rather learn solo, perhaps individual lessons are your best bet.
Think About Car Rental
One more thing to consider when planning a ski trip is whether or not you'll need a rental car. Some families pay a pretty penny for 4-wheel drive SUVs only to realize their hotel has a shuttle service to get them to and from the airport and the slopes. Call your lodging location beforehand and see what they offer in terms of transportation or advice on local driving services. It may be more cost-effective to ditch the rental car altogether if you're planning on just hanging out at the hotel and in town.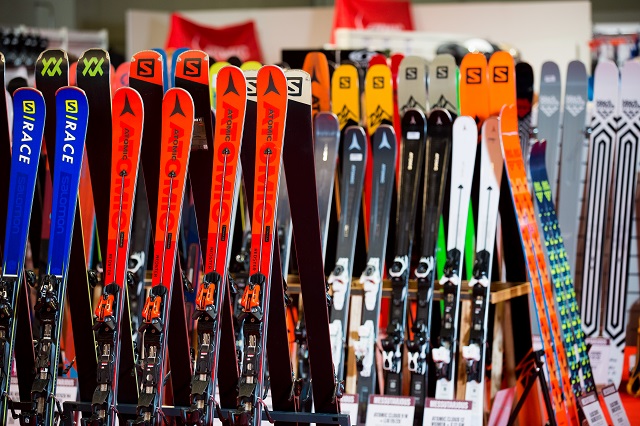 Plan Equipment Rental
Equipment rental can be pricey, especially if you're traveling with the whole crew. Some people choose to bring along select pieces of their gear and rent the others, while some go full-rental mode. Price-out your rentals for what you need—like helmets, skis poles, ski boots, ski jackets, and ski pants—so you aren't surprised with the result. When you're booking lodging, you can also look for places that offer ski valet like our Breckenridge resort. This will keep things easy and orderly and will also free up space in your suite so it's not overloaded with gear.
Anticipate Delays
If you're traveling during the winter months—especially the holiday season—expect delays. A snowstorm can put your flight back a few hours (or longer) while a winter road accident can cause a delay in getting to the airport in time. Just as you'd budget for vacation finances, you want to budget your vacation time, too. Give yourself ample time to get to and from the airport. Ask your lodging location what to do if you can't check in on time. Consider travel insurance just in case. If you're flying, some experts also suggest spending more on a non-stop flight, as it decreases your chances for delays.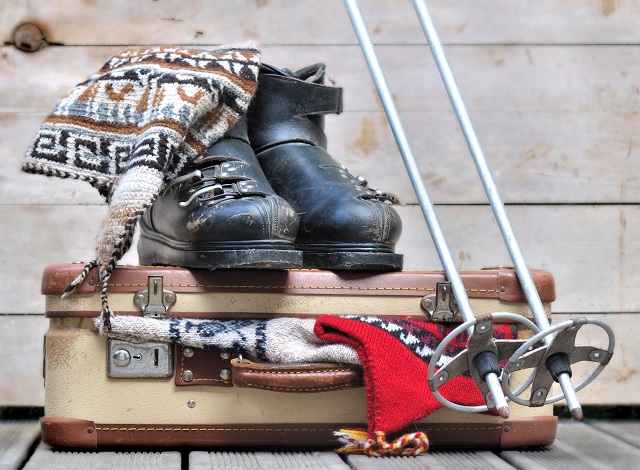 Pack the Right Gear
Packing for a beach vacation can be pretty straightforward—a bathing suit, a sun hat, some cover-ups. But when you're figuring out how to plan a ski trip, things can be a little more complex. Here's a basic list of what you should pack for your ski trip. Keep in mind, the time of year and your destination will help to determine exactly what you need for your adventure.
Waterproof jacket
Waterproof ski pants
Non-cotton base layer tops and bottoms
Long underwear
Beanies and/or ski mask
Waterproof gloves/mittens
Ski socks
Chapstick
Sunscreen
Ski Season Information
If you're planning a ski trip to North Lake Tahoe, CA or Breckenridge, CO, this season, be sure to find out the current mandates and protocols before you visit. For the most up-to-date information, visit the Northstar and Breckenridge safety pages before your next visit.
From the gear to the car rentals, we know there's a lot that goes into planning a ski trip. That's why at our resorts, we like to make things easy for our guests. Travel with us to North Lake Tahoe, where your world-renowned ski slopes meet luxury vacation rental accommodations or book a trip to Breckenridge for the ultimate winter adventure.
Whichever location you choose, we know you'll find the perfect vacation amenities for you and your family. Plus, now that you're an expert on how to plan a ski trip, you can move forward with the other important tasks (like finding the best happy hour or setting aside time for an afternoon at the spa).
Owners, visit The Lounge for more information or to book a reservation.