Resort Wear: Understanding Resort Dress Codes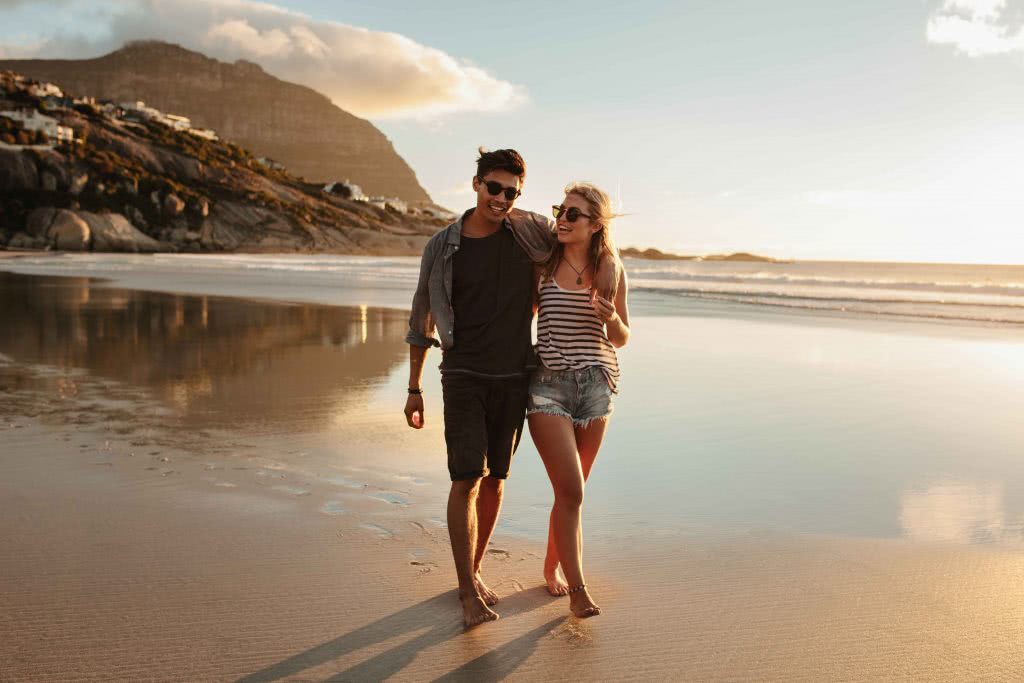 Resort Wear: Understanding Resort Dress Codes
Choosing the right clothes to bring on vacation can make or break your trip. While you may check the weather at your destination, there are a couple more things to think about when packing your suitcase. In fact, where you stay can make the biggest impact on your travel wardrobe.
For example, when you're staying at a resort, you may see mentions about resort attire and dress codes. But you might not understand what they mean and vague terms like "resort casual" to "elegant casual" can make it especially confusing and hard to decide what to bring for where you're going. But you don't have to worry, we are here to help you make sense of resort attire and know what to pack for your trip.
What is Resort Wear?
As a style, resort wear has significantly increased in popularity over the last few years. You may associate resort attire with swimsuit cover-ups, big hats, and flip flops, but it is so much more. As a clothing style, this year-round fashion can include a number of items that are casual, yet very stylish. With breathable fabrics that typically require less ironing and fuss, resort daywear will typically evoke ideas of travel to exotic, beachy locales. But evening wear can include more formal outfits including fashionable evening dresses, suits, and dinner jackets.
What are Resort Dress Codes?
When on vacation, you never want to feel out of place because of what you're wearing. But with such a range of options in resort attire, it is hard to understand just what is expected when different resorts have set dress codes. Read on for a break down of some common expectations for clothing at resorts to make sure you know what to wear.
Resort Casual
The styles you'll find in a resort casual or informal atmosphere are similar to what you'd find at popular breakfast and lunch spots. You can comfortably wear swimsuit coverups, jeans, capris, and shorts with a t-shirt or polo. Tennis shoes, sneakers, and sandals, are all acceptable as well. You can even wear flip flops with this relaxed dress code!
Resort Evening Wear
At some resorts, you will need to dress less casual during the evening when going to dinner or entertainment. Men should plan to wear dressier shorts, pants or nice jeans with a polo or other collared shirt. T-shirts, sleeveless shirts, shorts, are not typically acceptable. Women can choose a casual dress or pair a blouse with a nice pair of jeans, slacks, or a skirt. For shoes, both men and women can choose from elegant sandals or close-toed shoes and avoid wearing flip flops.
Elegant Casual
Elegant casual is also known as " casual elegance" and is typically similar to something you would wear to a country club or upscale restaurant. A step above resort evening, with this dress code, men are expected to wear a long-sleeve dress shirt with slacks and dress shoes—no shorts, t-shirts, or sandals. Women can wear skirts or pants with a nice top or a dress. Both women and men should opt for dressier shoes, though dress sandals can still be appropriate.
Formal Resort Attire
It can always be tricky figuring out just what is is considered "formal," especially in a resort setting. Often chosen for weddings and other special events, formal dress codes are more lax and similar to what you would wear to a cocktail party. While a suit is a good idea for men, a nice button-up shirt with a dinner jacket and slacks can be acceptable. Dress shoes are recommended over tennis shoes or dress sandals. Women have a few more options to choose from. A number of styles are acceptable, including full-length dresses and gowns to a nice pantsuit or skirt with a stylish blouse. All outfits should be paired with a nice pair of flats or heels.
Ditch the Dress Code at our resorts
When you stay with us, we want you be completely comfortable on your vacation. When staying with us, you won't have to go through the hassle of changing multiple times a day or packing extra clothes just for the resort. To help you travel how you want, we have no set dress codes and offer a number of dining and entertainment options. You can even stay in your swimsuit while you enjoy poolside food and beverage service.
We also provide supplies with all the fresh ingredients you need to whip up a special meal in your own accommodations. With this service and our fully furnished villas that include televisions and blu-ray players, you can enjoy delicious treats and entertainment while wearing whatever you please. Book a stay at our resorts for the freedom to travel and dress how you want on vacation.
Owners, visit The Lounge for more information or to book a reservation.