Soak up the sun, culture, and beauty of Puerto Rico

Soak up the sun, culture, and beauty of Puerto Rico
When you picture Puerto Rico, you might think of its 300 miles of pristine beaches or rich history and culture. But equally as impressive are the island's diverse culinary traditions. There are more than 4,000 restaurants in Puerto Rico, and this island paradise is enjoying a culinary refocus on traditional flavors and local ingredients.
After Hurricane Maria hit the island in 2017, locals initiated a renewed emphasis on farming to create a more sustainable food network (before this, most food staples were shipped in). Today, many more chefs buy directly from local farms, providing support and incorporating fresh-from-the-field ingredients into memorable dishes at casual roadside spots and award-winning dining rooms alike.
Make Hyatt Vacation Club, Dorado, Hacienda del Mar — an oceanfront gem on the Island of Enchantment — your-home-away-from-home. Relax and soak up all the beauty and charm of Puerto Rico as you're swathed in warm tropical breezes and turquoise waters.
When you're ready to venture out and explore the surrounding areas, you'll be tempted by a vast selection of authentic culinary experiences. Here are some must-try restaurants recommended by local experts where the island's delicious local ingredients travel right from the farm (and in many cases, the sea) to your fork. Regardless of which you choose, be prepared for a legendary meal, irresistible desserts, and friendly camaraderie with locals.
ORUJO, Taller de Gastronomía
San Juan
If you think farm-to-table means eating a salad with farm views, this elevated tasting menu served in an urban setting should easily change your mind. A symphony of small dishes — up to 20 in a single meal, each artfully prepared and presented — utilize Puerto Rican flavors and ingredients. Everything from herbs and vegetables to meat and fish is sourced from local purveyors. The procession of jewel-like bites, which can be matched with wine pairings, makes this a perfect location for a celebration dinner (even if you're just celebrating being on vacation).
Cocina:Pública
San Juan
Led by talented chef Yashira Vélez, Cocina:Pública offers a menu focused on the dual themes of sustainability and Latin-Caribbean heritage. The menu here is also vegetarian-forward and vegan-friendly, with preparations like vegan trumpet mushroom "scallops" in a potato-leek garlic cream sauce alongside more traditional locally caught fish cooked in coconut and ginger.
Vianda
San Juan
The husband-and-wife team behind this San Juan favorite came from the famed Blue Hill Restaurant in New York City. Blue Hill is a pioneer of the upscale farm-to-table movement in the U.S. Meals at the James Beard-award-winning Vianda focus on local ingredients infused with an international flair. Expect dishes such as crab cakes with avocado mousse, shishito peppers, and mango salsa, and be sure to leave room for desserts that highlight local produce, like a burnt caramel custard with cinnamon tuile and caramelized bananas.
Casa Vieja
Ciales
Tucked away in the verdant Puerto Rican mountains, Casa Vieja (old house) is a female-chef-led kitchen that celebrates "abuelita (grandma) cuisine," with a cozy and relaxed dining room. Expect iconic offerings like pernil al caldero with tostones (Puerto Rican pulled pork with fried plantains) and bacalao pastelillos (cod turnovers). Wash it all down with parcha (passionfruit) mojitos or fresh-squeezed juices while you take in the mountain vistas.
Bacoa Finca + Fogón
Juncos
Nestled in the countryside, this restaurant is "rustic" by design, but not with the food. A focus on sustainable ingredients highlights both Puerto Rico's culinary traditions and local crops. Fish, meat, and vegetables are grilled on open wood fires, but don't expect a barbecue. Dishes might include smoked eggplant with vegetable stew; roasted pumpkin with cashew ricotta and granola; and grilled rabbit served in lettuce wraps.
Where To Stay
Hyatt Vacation Club Dorado, Hacienda del Mar
Make it memorable with a stay that's rich in history, culture, and natural beauty. Located on the spectacular sandy beaches of Puerto Rico, Hacienda del Mar is just over 25 miles outside of historic San Juan.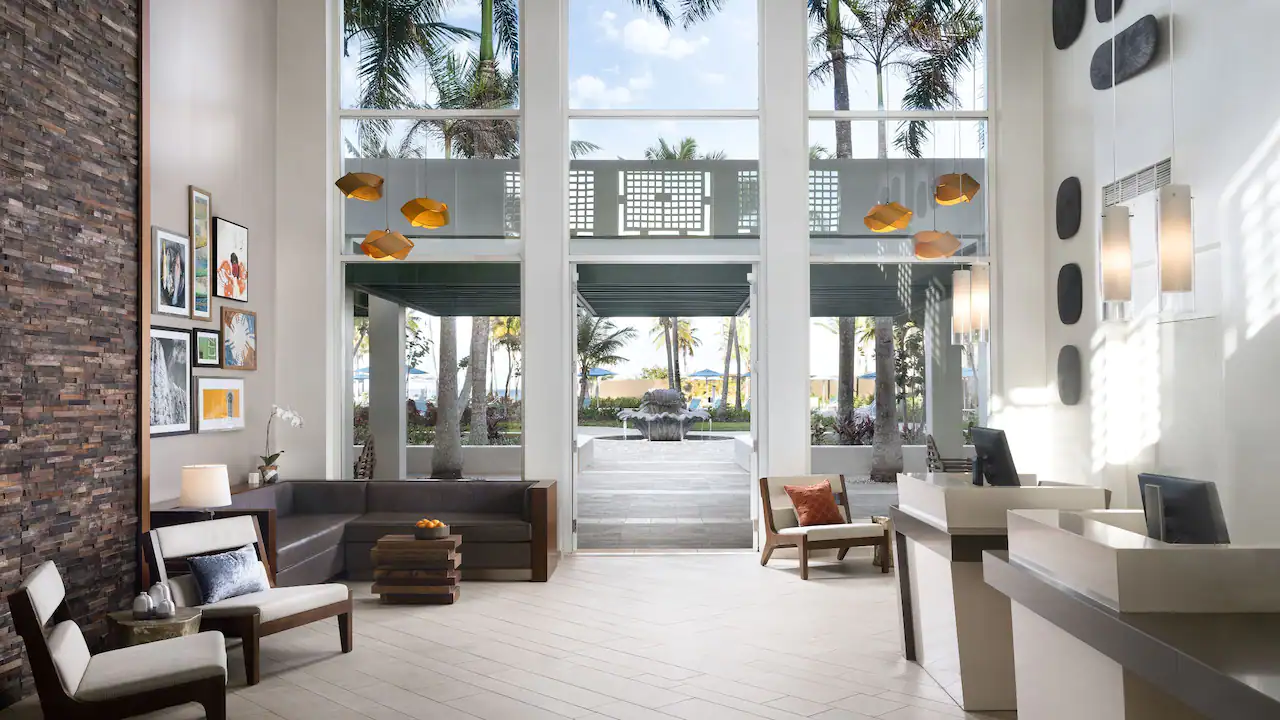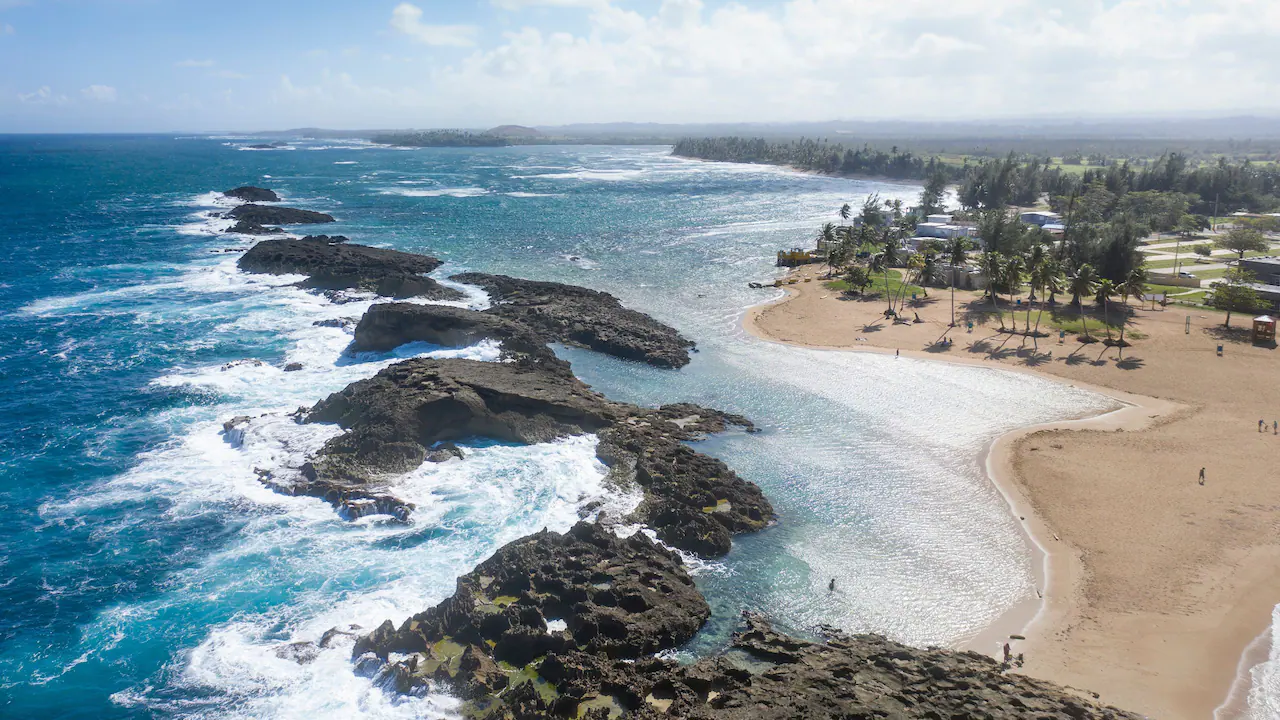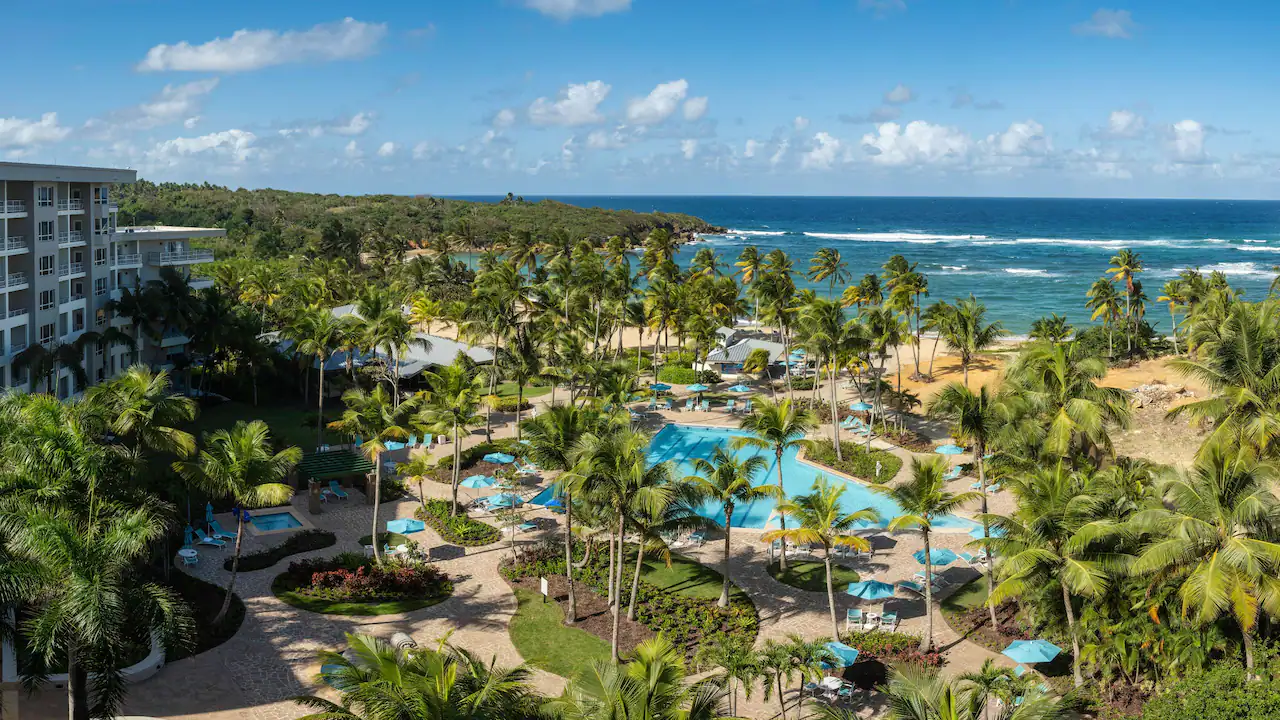 Luxurious amenities include:
Direct beach access with sand volleyball court and beach games
Olympic-size pool, kids' pool, and two whirlpool spas
Two tennis courts, a basketball hoop, table tennis, beach volleyball, and fitness center
Daily activities
Wi-Fi
Exciting nearby activities include:*
Catamarans
Cave exploring
Deep-sea fishing
Horseback riding
Jet skiing
Kayaking
Snorkeling
Windsurfing
Let us help you make this Puerto Rican oasis of warm breezes and swaying palms your home away from home by the sea.
Owners, visit The Lounge for more information or to book a reservation.
* No inquiry has been made into the activities or events, or the qualifications or the quality of services offered by this provider as it is not affiliated with either WHV Resort Group, Inc. or HV Global Group, Inc. Do not consider this an endorsement of or recommendation for any of the activities, events, or providers. Neither WHV Resort Group, Inc. or HV Global Group, Inc. assumes liability for the products or services furnished by independent service providers who have no affiliation with either business.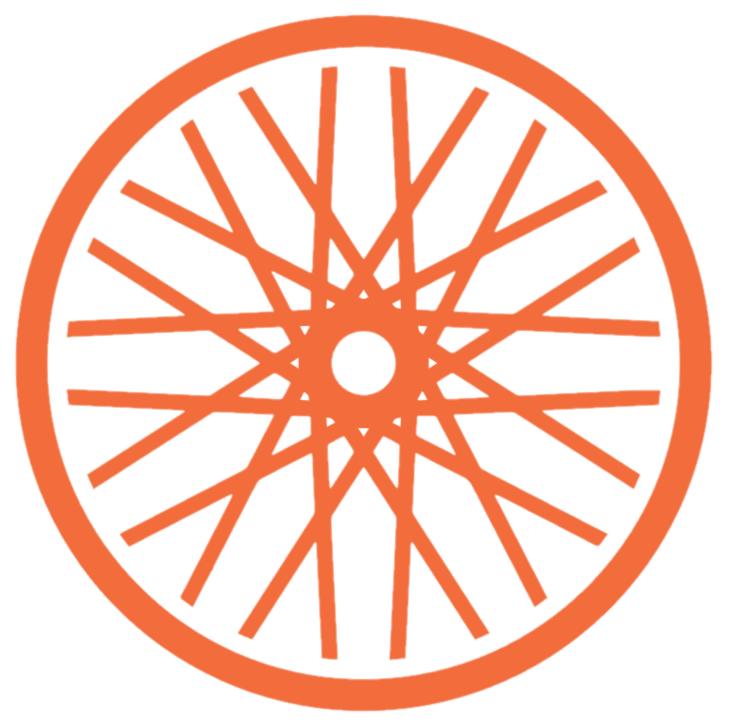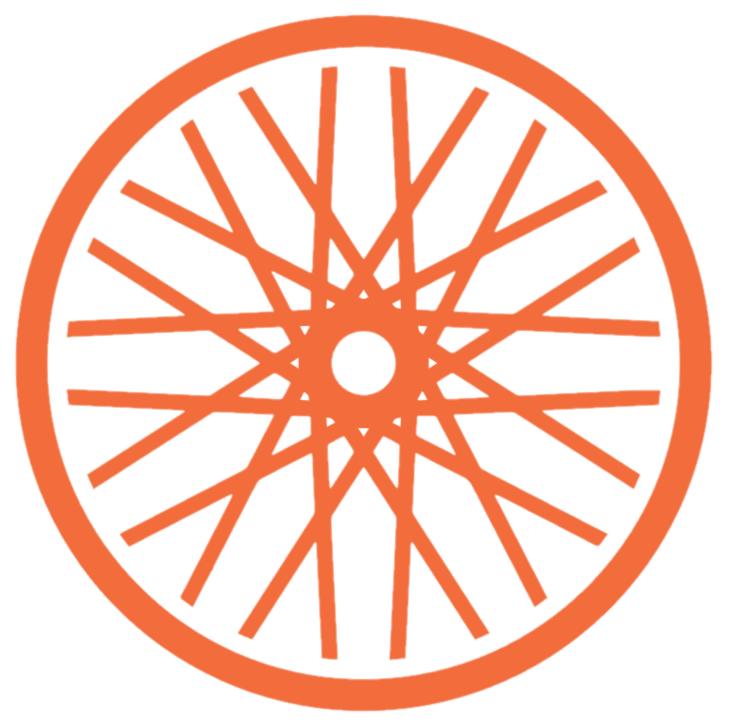 Where to stay.
Discover a breathtaking tropical paradise where pristine golden beaches meet crystal-clear turquoise waters. Treat yourself to world-class golf, savor enticing cuisine, and experience pure relaxation within the captivating beauty of this coastal gem.
All Vacation Offers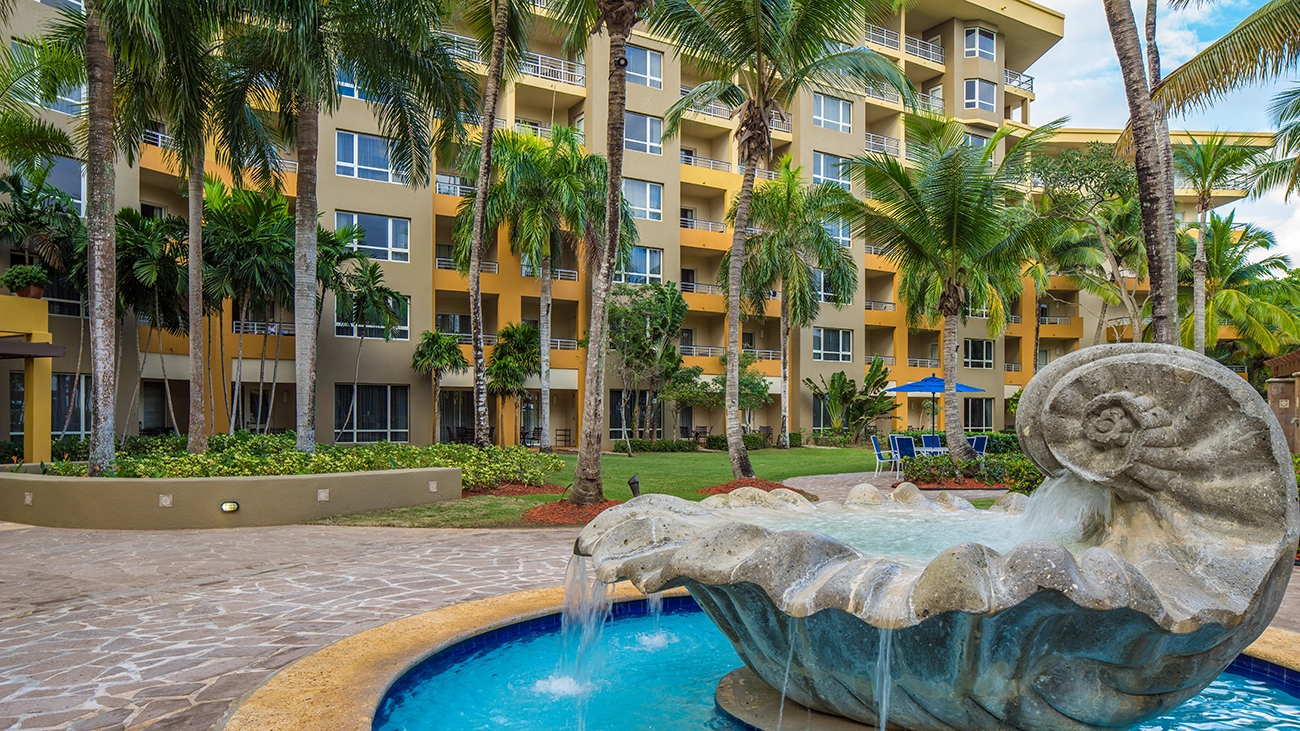 Hyatt Vacation Club at Hacienda del Mar
Discover the beauty and charm of Dorado, Puerto Rico, in luxury. Hyatt Vacation Club at Hacienda del Mar invites you to experience paradise and true serenity at this beachfront resort, located just 25 miles from San Juan and situated on the famed Dorado Beach. Your worries and cares will drift out to sea with the warm tropical breezes as you soak up the sun on our private beach or poolside. Challenge yourself to a round of golf at one of the nearby championship golf courses. Plan a day trip to the El Yunque Rainforest or book a hang gliding session and soar through the skies like an eagle. Fun in the sun awaits with nearby watersports including windsurfing, jet skiing, snorkeling, kayaking, catamarans, deep-sea fishing and horseback riding. Visit historic Old San Juan, founded in 1591, explore the Camuy Caverns (the third-largest cave system in the western hemisphere) or take a free tour of the Bacardi Rum Distillery. Let our friendly, professional staff take care of arranging your activities both near and far. You'll discover all the fun, sun and excitement that have made Puerto Rico a legendary getaway.
See Resort Details