Cabo San Lucas Top 5 Marine Encounters In the Fall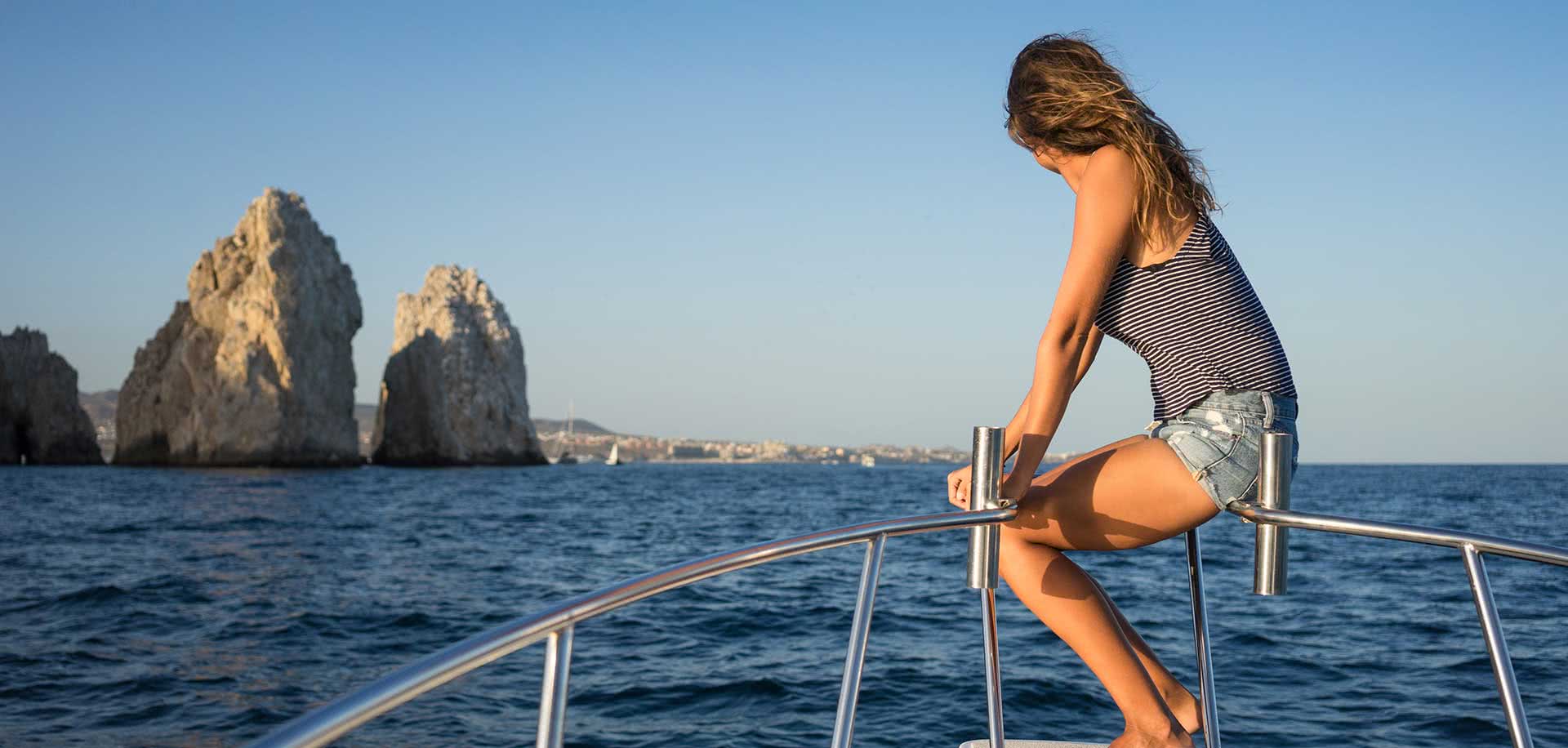 Cabo San Lucas Top 5 Marine Encounters In the Fall
Did you know the Sea of Cortez is affectionately referred to as, "The Aquarium of the World"? That's because Los Cabos and Baja California Sur are home to some of the most sensational and diverse marine wildlife in the world.
It's said that a whopping 39% of marine mammal species and more migratory marine animals than anywhere else on the planet can be found at this aquatic wonderland. Where the Sea of Cortez meets the Pacific Ocean, the marine magic unfolds! Every season offers something spectacular, but fall promises a fun time to see the bait balls, Marlins, and so much more. If you're planning a trip to Cabo San Lucas in the fall, here are the top five marine life encounters you don't want to miss!
1. Sea Lions
No snorkel is complete without some sea lion love! If you're looking to experience life with the sea lions, visit Espiritu Santo Island. This pristine island is home to sunny beaches, crystal clear waters, and a wonderful snorkeling experience. Swim alongside these peaceful creatures and take in the tropical fish, sea stars, and corals.
2. Great White Sharks
Ready to get face to face with one of the most feared creatures of the sea? Take a drive out to the west coast of Mexico's Baja California peninsula, which promises one of the top destinations for great white shark encounters. For those travelers who are wildly fearless, Nautilus Dive Adventures stages submersible shark cage diving operations for a truly unforgettable experience. In October and November, the "Big Mommas" are the stars of the sea show.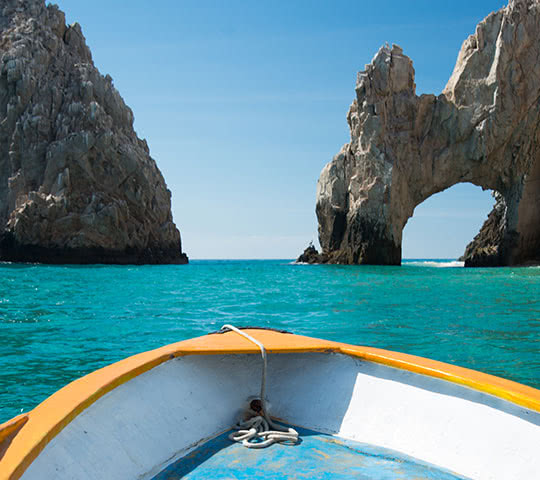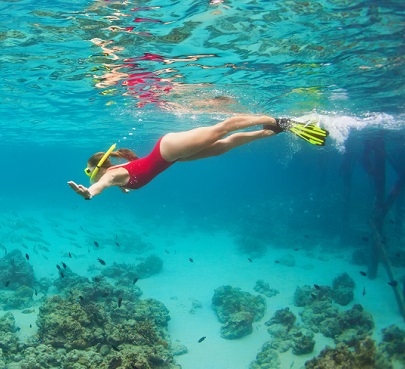 3. Living Coral Reefs
At Cabo Pulmo National Park, the crystal clear waters give way to some of the most elaborate reefs in the world. In fact, this reef is one of just three living coral reefs in North America and is estimated to be about 20,000 years old. From groupers to eels, to sea turtles—spend the day exploring and admiring nature's beauty.
4. Giant Mantas
Sometimes called elegant titans, giant mantas can reach widths of 23 feet or more! With their enormous rays, they glide gracefully through the water in a way that resembles flying with their so-called wings. They feed on plankton, crustaceans, and small fish and are well-loved by Baja divers. To see these angels of the sea, many divers head to San Benedicto, part of the Archipelago Revillagigedo, which is located 390 kilometers southwest of Los Cabos.
5. Whale Sharks
Ready to dive with the whale sharks? Contrary to what their name may suggest, these "gentle giants of the sea" only eat plankton and are actually the largest fish in the world! Venture to Bahia de La Paz, where the highest concentration of whale sharks can be found between November and April, with almost 100 whale sharks swimming and feeding in the bay.
Where to Get Away & Play
Sirena Del Mar
No aquatic adventure would be the same without a luxurious stay in Cabo San Lucas! After your day with the giant mantas and whale sharks, come back and stay with us at Sirena Del Mar. Our resort boasts ocean views and two infinity pools on a picturesque cliffside location—the perfect scenery to tie in your day of marine life fun.
Welcome home to a relaxing retreat sprawling across 7-acres of the Baja Peninsula (oh, and don't forget about the margaritas at Estrellas and the swim up bar)! Ready to dive in and make a splash with your fall getaway? Book a stay at Sirena Del Mar and start planning an epic trip to check some of these exciting marine life encounters!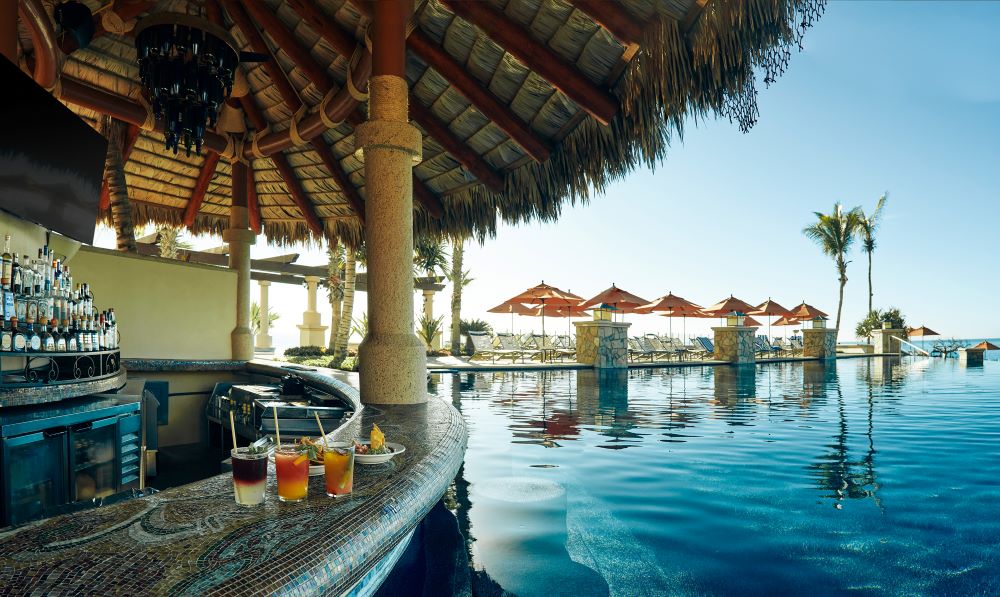 Owners, visit The Lounge for more information or to book a reservation.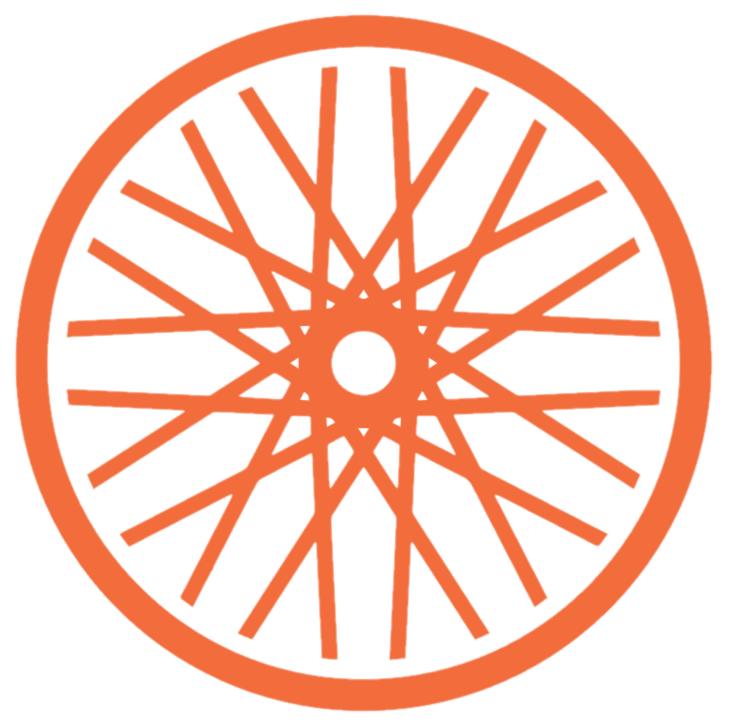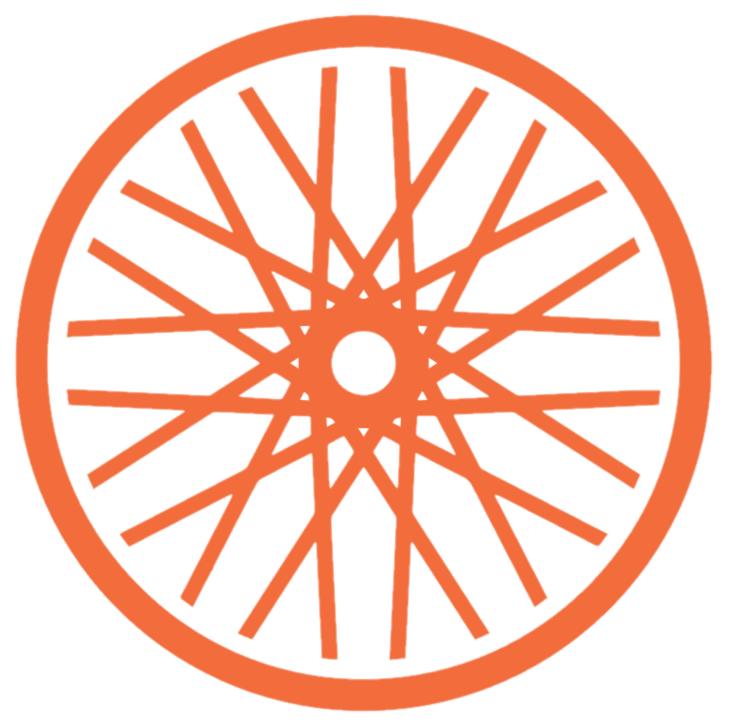 Featured Vacation Offer
Give Ownership a try by taking advantage of these special vacation offers.
All Vacation Offers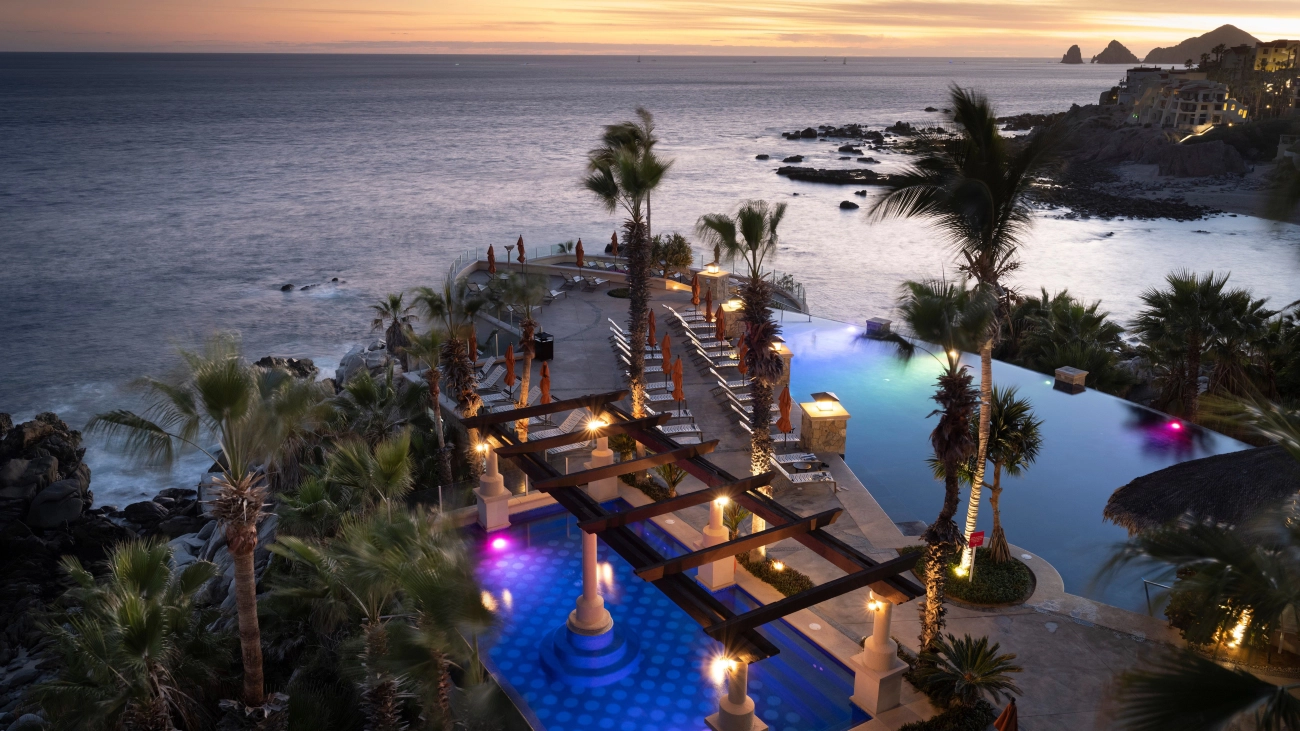 Hyatt Vacation Club at Sirena del Mar
Read 1,962 Reviews
Where to stay.
Escape to a stunning paradise of pure bliss. Bask on sun-kissed beaches, swim among colorful marine life, discover exquisite cuisine, and immerse yourself in a world of thrilling water activities.
All Vacation Offers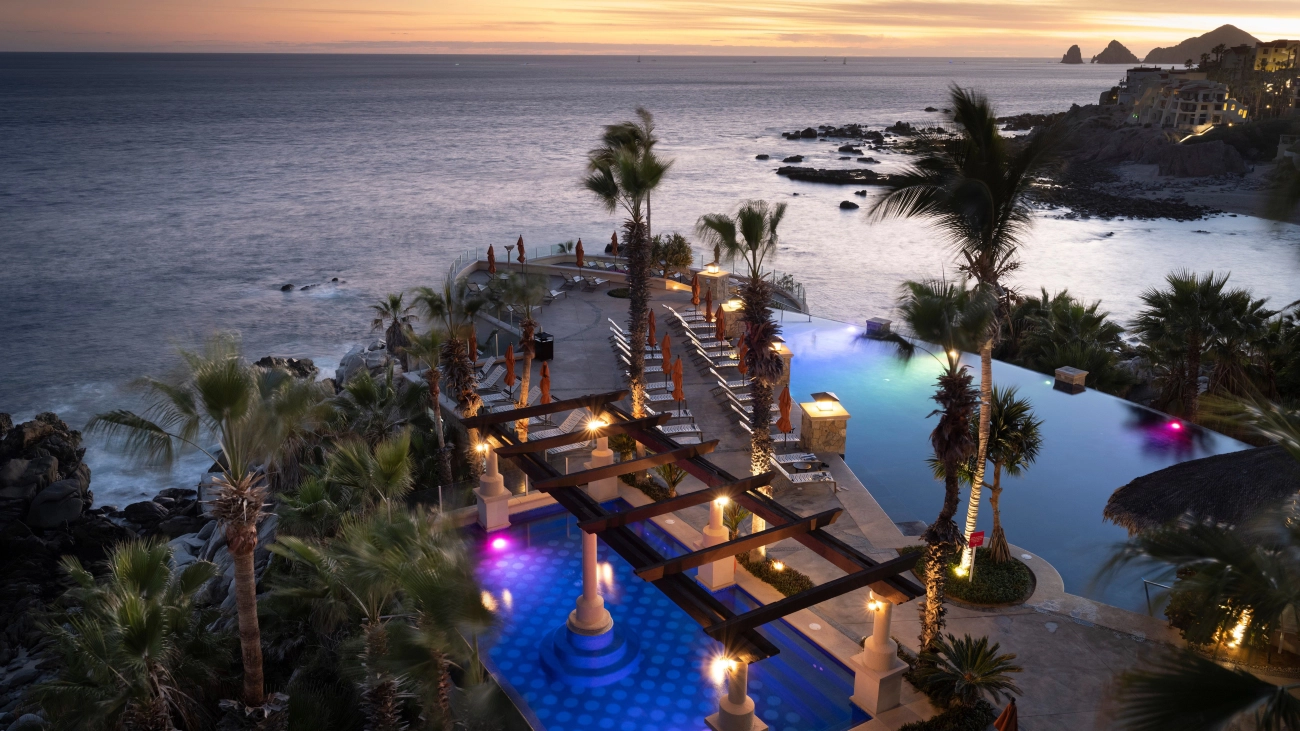 Hyatt Vacation Club at Sirena del Mar
Sirena del Mar in Cabo San Lucas, Mexico, is a 7-acre luxury resort perched on the cliffs of the Baja Peninsula. With a view of the Sea of Cortez and famous El Arco rock formation, our oceanfront resort blends rustic charm with the elegance of contemporary Mexico. Villas and penthouses feature custom furniture and travertine stone flooring, sleek private bedrooms, fully-equipped kitchens with granite counters, stainless steel appliances, and washers and dryers. Our on-site amenities include authentic Mexican dining at Estrella, two spectacular infinity-edge pools, and an expanded fitness center with a view of the sea. If you're searching for luxury vacation rentals in Cabo San Lucas, look no further. Experience the beauty of the Baja Peninsula at Sirena del Mar—your stunning home away from home.
See Resort Details