Where to Eat in Key West

From strong Cuban coffee to fresh seafood, Key West offers dining that's a little bit Southern, a little bit Caribbean, yet always quintessentially Floridian. Beautiful sunsets, pirate museums, wandering chickens, and six-toed cats come to mind when thinking of Key West.
The authentic cuisine adds to the destination's charm, composed of a wealth of local specialties created from a unique blend of influences. There are Southern-fried conch fritters in Mallory Square, as well as Cuban sandwiches, French-Caribbean creperies, and even New-York-style bagels prepared by snowbirds who never flew home. With so many choices, your taste buds will remember every mouthwatering bite, inspiring your return to the Conch Republic time and again. Just don't forget to top it all off with a slice of classic Key lime pie.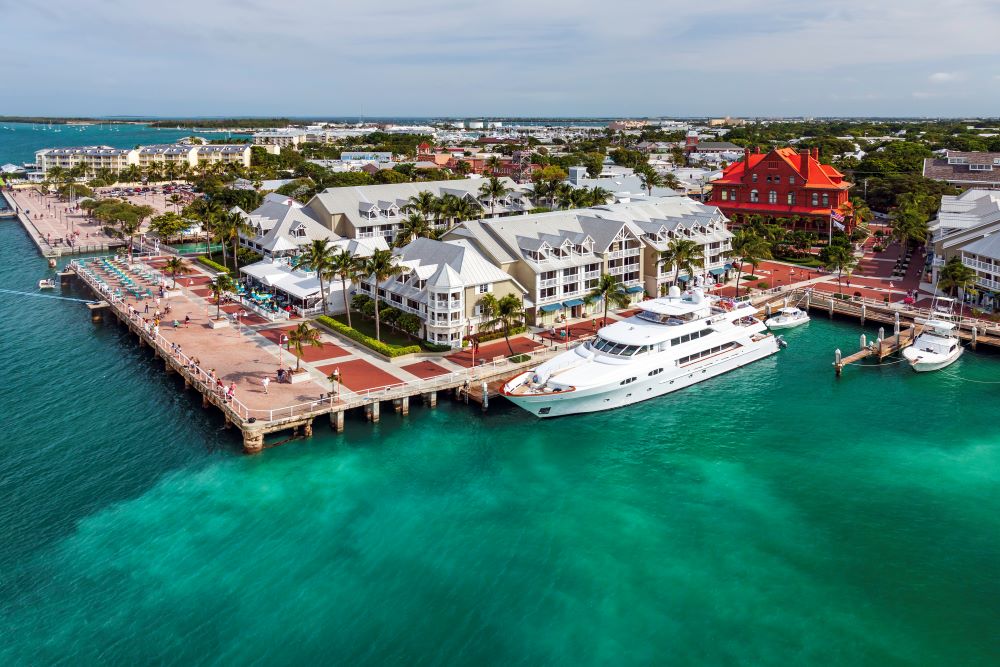 Breakfast and Brunch
The Breakfast Club, Too
A newer addition to the local dining scene, this breakfast spot claims to serve the best bloody mary in Key West. Choose from a creative (almost outrageous) menu including lobster eggs Benedict; chorizo rösti; a variety of stuffed French toasts; and the spiced Monster Mary garnished with olive, cherry pepper, pepperoncini, pickle, celery, lemon, lime, bacon, jerky, shrimp, and a chicken wing.
Cuban Coffee Queen
This lively counter-service stand (with two locations) offers traditional Cuban eats, sandwiches, and smoothies to-go. Order a smooth café con leche, a strong cortadito, or a frosty Cuban frappé.
Goldman's Bagel Deli
At Goldman's, you'll find traditional, New-York-style deli fare, including hearty breakfasts, hot and cold deli sandwiches, kosher hot dogs, and bagels made in-house the old-fashioned way — boiled and baked.
Lunch
Fritas Cuban Burger Café
You've likely heard of the Cuban sandwich, but a Cuban burger is not to be overlooked. It's a tasty blend of ground beef and pork, seasoned with Spanish spices and topped with crispy fried julienned potatoes served on a Cuban bun.
Garbo's Grill
In an episode of Diners, Drive-Ins and Dives, Guy Fieri called his first taste of the Umamiburger with chipotle Gouda a "history-making moment." Locals and tourists seem to agree, which is why you'll always find a line for this food truck, serving up Korean barbecue and unique takes on tacos, burritos, and burgers.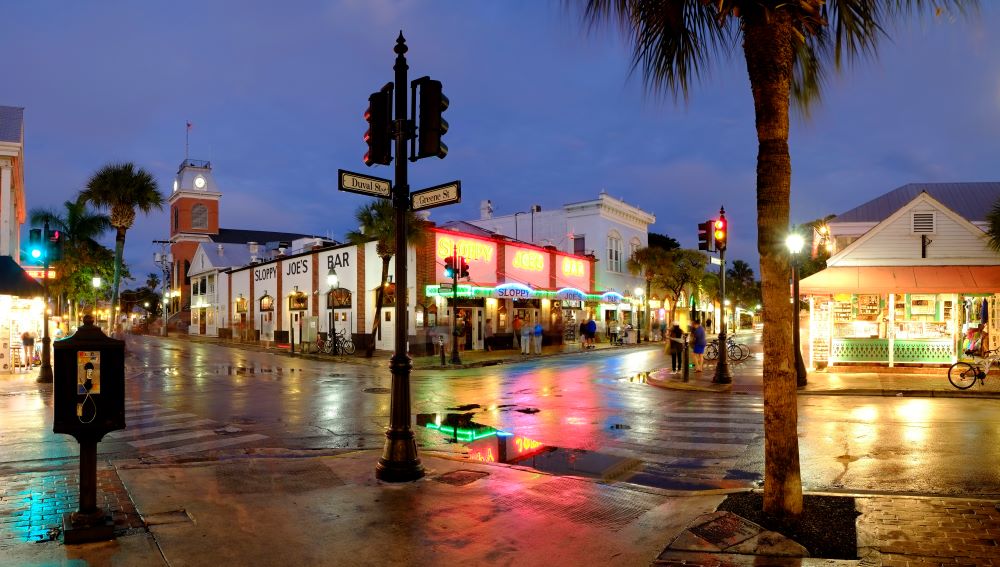 Dinner
Little Pearl
Located in the heart of Old Town, this modern, intimate restaurant focuses on local seafood prepared with a tropical twist. Choose from Bahamian conch chowder, seared U-10 diver scallops, or consider the daily special that changes based on the catch of the day.
Louie's Backyard
This romantic waterfront spot with an extensive wine list has been serving up breathtaking ocean views and Caribbean-American cuisine for over 30 years. In the main dining room, you'll find expertly prepared dishes like Swiss-chard-wrapped king salmon, sauteed Gulf shrimp with bacon, and grilled sweet and sour duck breast. If you're looking for something lighter, The Café at Louie's serves up tantalizing small plates.
Santiago's Bodega
The joy of tapas is in the sharing. At this eclectic spot, choose from dozens of expertly prepared hot and cold tapas plates. Beef carpaccio, yellowfin tuna ceviche, chilled asparagus, chicken skewers, and mini quesadillas are just the tip of the iceberg; all of it pairs perfectly with the house-made sangria.
Each authentic delight paints Key West in color and flavor. Whether you prefer local seafood or New-York-style fare, make your next trip a culinary adventure.
Owners, visit The Lounge for more information or to book a reservation.