10 Best Hiking Trails Near San Diego for an Outdoor Adventure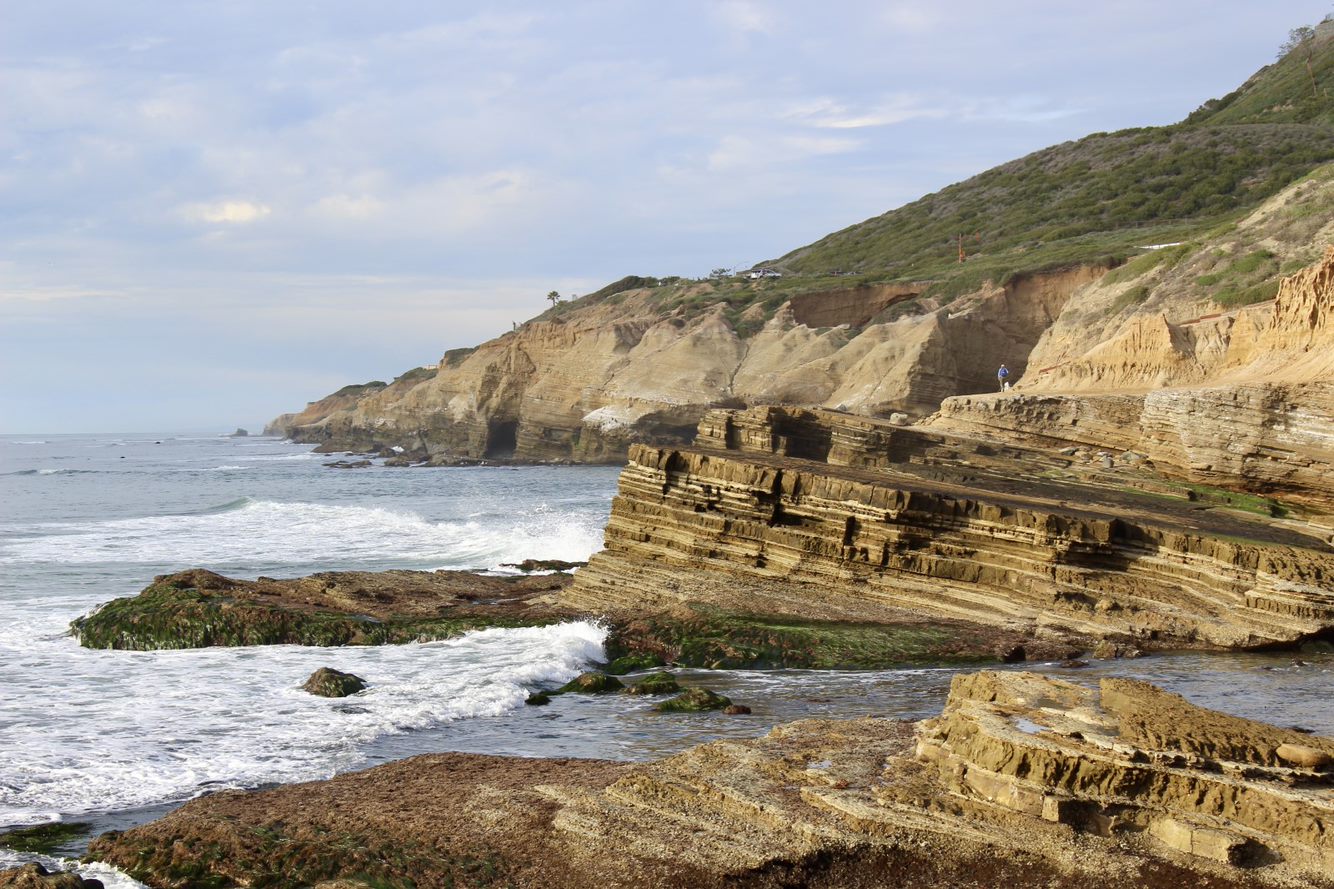 10 Best Hiking Trails Near San Diego for an Outdoor Adventure
America's Finest City is home to many gorgeous and memorable hiking trails. Some of these outdoor adventures include incredible views of the Pacific Ocean while others offer desert beauty and mountainous terrain. Add a temperate climate and San Diego's abundant sunshine, and you have a hiker's paradise. Read on to discover some of the best hiking trails near San Diego for your next outdoor adventure!
Torrey Pines State Natural Reserve
If you're going to do just one hike during your time in San Diego, Torrey Pines State Natural Reserve is one you won't want to miss. The more popular trails at the reserve are Guy Fleming and Razor Point. Both trails are two miles or shorter, making this a great option for those of you looking to combine incredible ocean views with an easy hike for the whole family. In fact, you can even go right to the ocean as the reserve is connected to Torrey Pines State Beach. Be aware that this area is known for some of the best hiking trails near San Diego and is quite popular, so, if you have flexibility, head here in the early morning before the crowd arrives.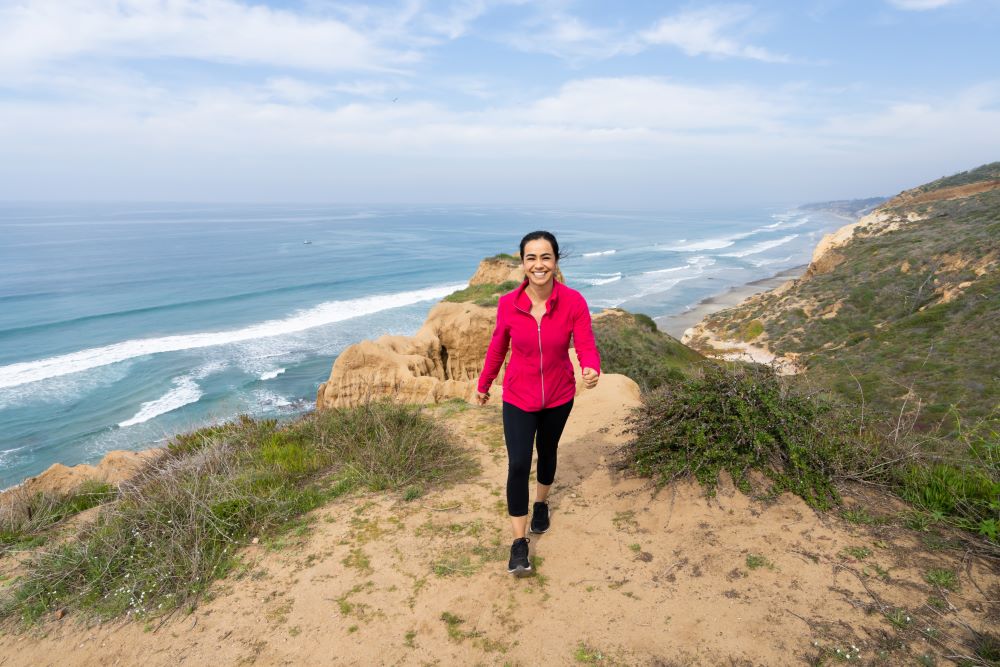 Anza-Borrego Desert State Park
Anza-Borrego Desert State Park offers views that make the drive over to east San Diego County well worth it. This area offers unique views of the desert that can't be found elsewhere and less traffic from other hikers. Its feature path is the 3.2-mile Palm Canyon Trail, an easy trail that takes you along a fascinating 450-foot descent into a canyon, passing a river and, depending on what time of the year you're here, waterfalls along the way. When planning, consider that the area can get quite hot during the summer.
Los Peñasquitos Canyon Preserve
While Los Peñasquitos Canyon Preserve is very accessible in the middle of San Diego County, it also feels much more remote and peaceful. Its attractions include stunning views of the ocean, streams and waterfalls, and the impressive collection of dense foliage that you can pass through. The wildlife is impressive too as you may see more than 100 species of birds and other animals such as deer while traversing this easy 6-mile trail. The easy paths and views make this a great option to bring the kids to and even take family photos.
Cowles Mountain
Cowles Mountain is the highest peak within the San Diego city limits, so the views from here are spectacular and unique. But if you're worried about a long hike, don't worry. If you drive to the Golfcrest Drive Trailhead, it's just 1.5 miles from there to the peak. However, do take into account that you'll be climbing nearly 950 feet in altitude to the peak, which sits at 1,595 feet, in that relatively short distance. Because of the great views and easy accessibility, Cowles Mountain is one of the more popular hikes in San Diego County, so you may want to plan to head out early if you want a quieter, more tranquil hike.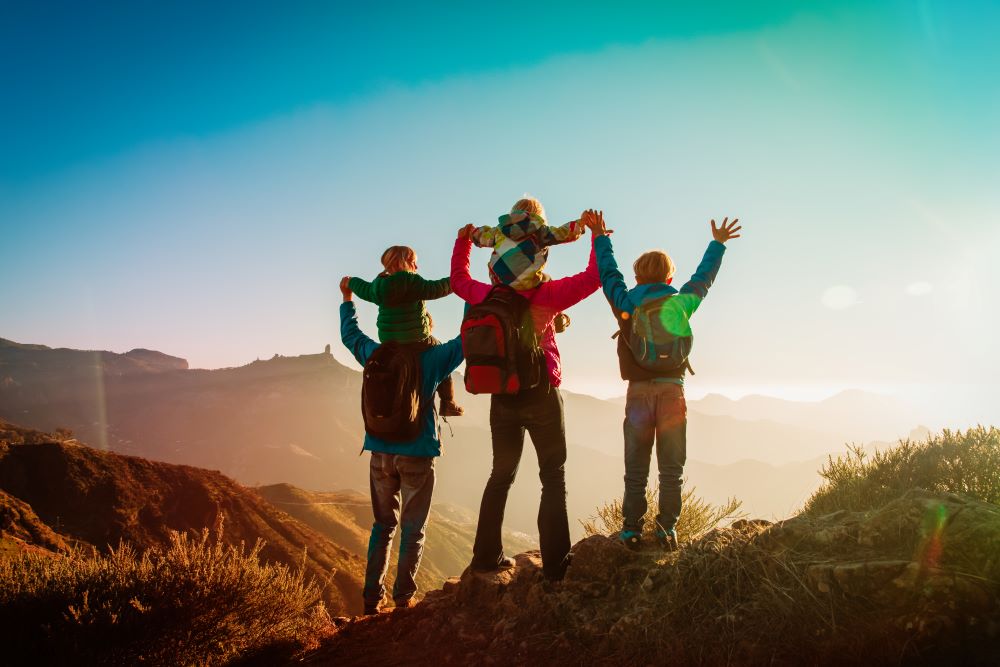 Cuyamaca Peak Loop Trail
Another great hike in San Diego County that's east of the city is the Cuyamaca Peak Loop Trail. It can be challenging because of the 7.7 mile distance, but the terrain is not overly difficult. Those who do take advantage of this trail get to enjoy what is arguably the best view in the county as sights as far away as the Coronado Islands can be viewed as well as the valleys and other mountain peaks in the more immediate vicinity.
Balboa Park
While you're at Balboa Park enjoying the incredible museums, theatres, and other attractions located here, why not go hiking too? You have five gateway options to choose from with 19 trails going off of those gateways. These paths range in length from an easy half-mile to one that's been rated as difficult and is 6.8 miles long. Both the shortest and the longest ones can be accessed from the Golden Hills Trails Gateway, which is located in the southeastern part of the park, just east of the Golden Hill Fountain Grotto and north of the intersection of Russ Boulevard and 25th Street.
Mount Woodson Trail
One of the best hiking trails near San Diego is, without a doubt, Mount Woodson Trail. The highlight of this strenuous, steep, and zigzagging 7-mile trail is getting to the famous Potato Chip Rock at the end. The views from the peak are amongst the best in the county—you can see both Palomar Mountain and Lake Poway from here. Even though this is a more difficult hike, it's very popular, so you'll probably encounter a lot of traffic on the trail and will need to wait in line if you want to take a classic photo from on top of Potato Chip Rock.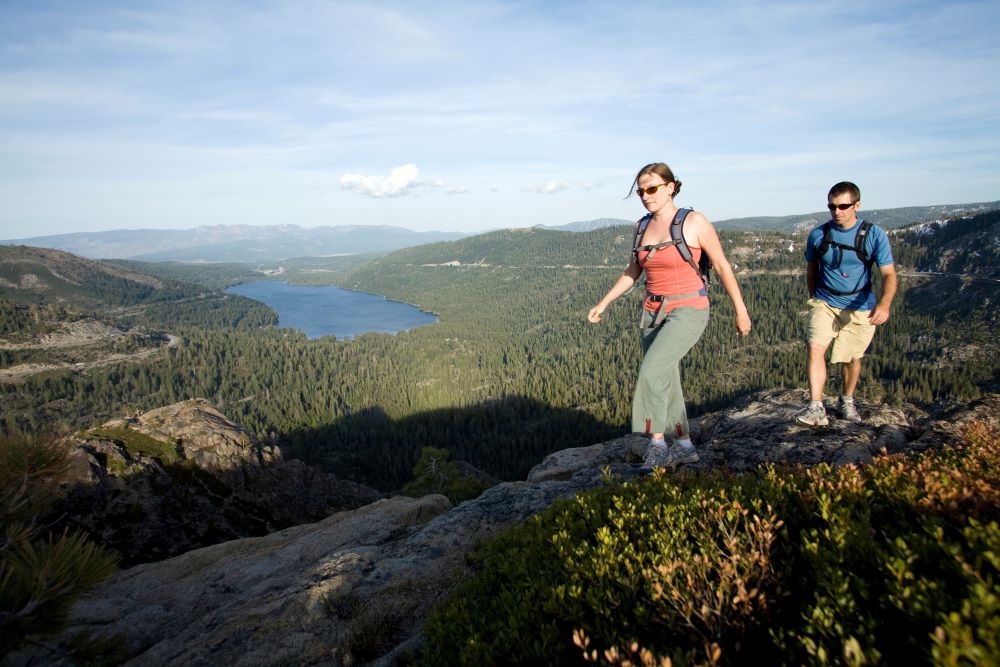 Cedar Creek Falls
Another East County treasure, Cedar Creek Falls offers a gorgeous adventure. This hike can get very warm during the summer and is for more experienced, fit hikers, but you can enjoy a refreshing swim after you've finished your descent to the falls. You do need approval to complete this hike, so be sure to get a permit beforehand. Going there and back should take roughly two hours, and plenty of water is recommended.
El Cajon Mountain
Easily the most challenging trek on this list of best hiking trails near San Diego, El Cajon Mountain is an amazing hike you should only try if you're a serious adventurer looking for a challenge. Make sure to set aside much of or all of a day for this hike. The out-and-back trail is 11.1 miles long and consists of plenty of ups and downs, with options for rock climbing. Remember that it can get hot here, so come prepared with plenty of water as well. Not only can you get a great workout in the gorgeous outdoors, but the views that you get to enjoy at the top are breathtaking.
Cabrillo National Monument
The Cabrillo National Monument is the first spot where a European expedition met the U.S. West Coast and is well worth a visit. While you can drive there, why not combine that with taking advantage of one or more of the easy out-and-back hikes that spiral out from the monument? This is one of the area's most popular hiking spots, so if you get there in the morning, you might want to do the hiking first and then visit the museum and lighthouse afterwards.
Owners, visit The Lounge for more information or to book a reservation.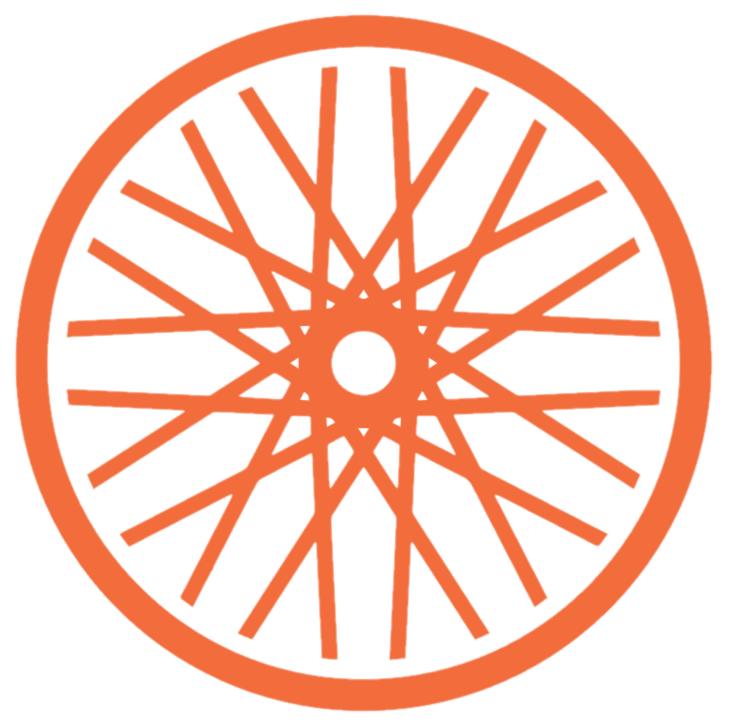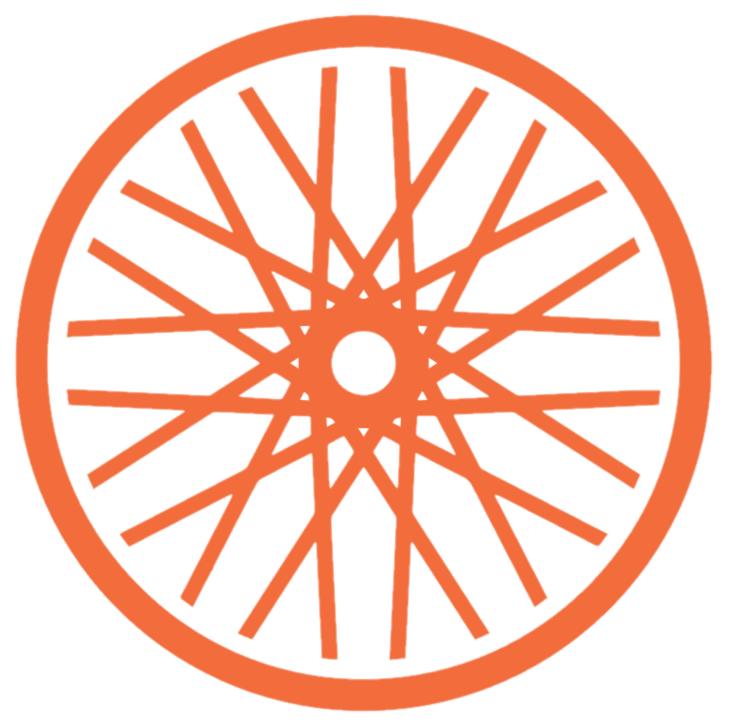 Featured Vacation Offer
Give Ownership a try by taking advantage of these special vacation offers.
All Vacation Offers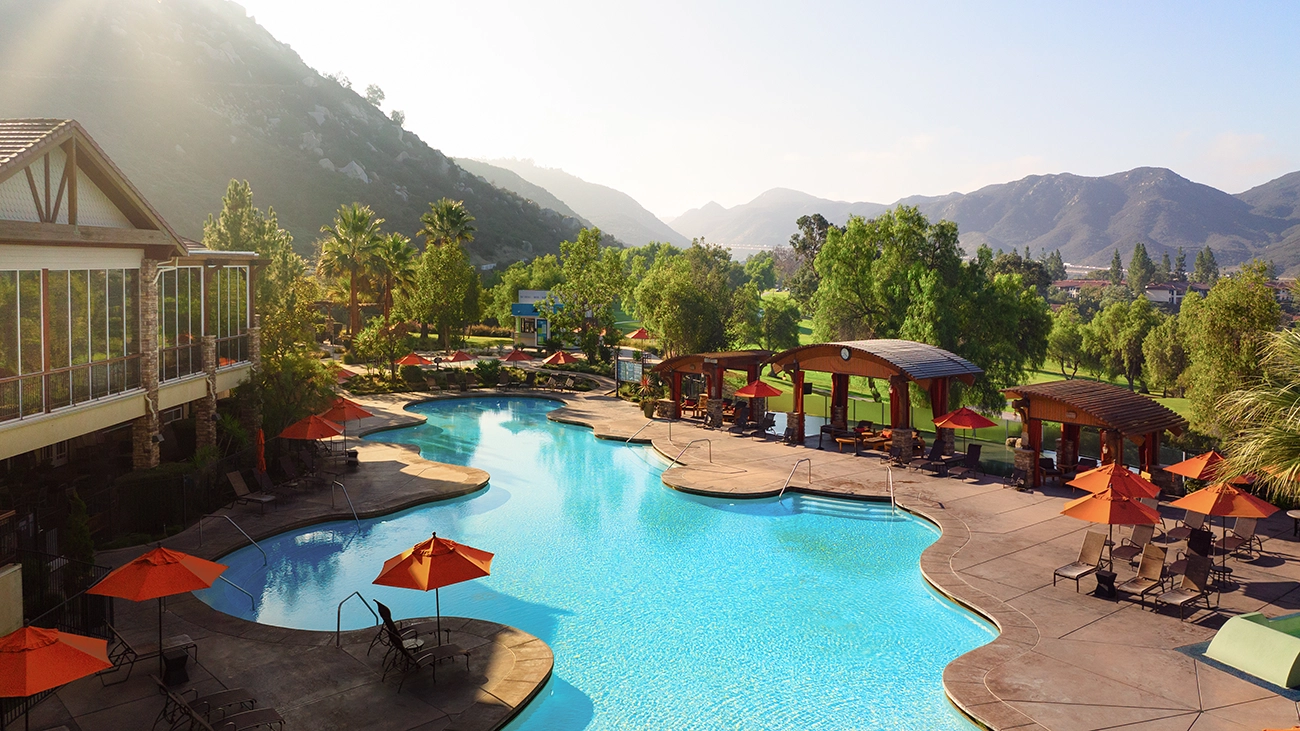 Hyatt Vacation Club at The Welk
Read 2,715 Reviews
Where to stay.
Escape to this idyllic Southern California gem. Relax on sun-kissed shores, explore iconic attractions like the renowned San Diego Zoo, discover delectable cuisine, and embrace the area's laid-back lifestyle.
All Vacation Offers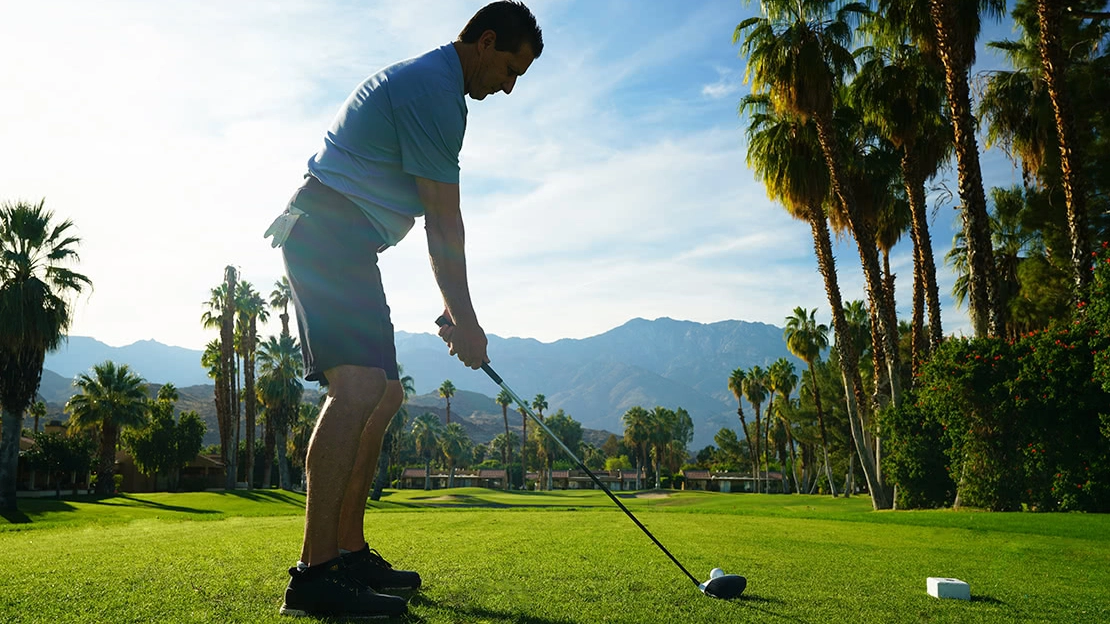 Hyatt Vacation Club at The Welk
Welcome home to Hyatt Vacation Club at The Welk — a fabulous family friendly resort in the San Diego area, where a picturesque location combines with out-of-this-world amenities and nearby destinations like Carlsbad Beach and Legoland® California.
See Resort Details